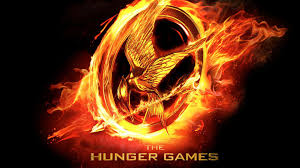 On the Hunger Games, how Do You Know Their names?
In detail, when does it say Clove's name in the movie? I know in the book Peeta knows but still?
▼Scroll down for more questions▼
Answers (
2

)

vote up or down the answers
It may not say it in the film, but most fans will know because they read the book(s). The book series explains everything about the Games, the 12 Districts, everything you need to know. And Clove's name is said in the book.
Also, in the film we hear Foxface's real name (Finch), but the book only calls her Foxface. Thought you ought to know XD
on July 03, 2014
It describes everything in the book, I know some people who really didn't understand the movie because they didn't read the book. Clove's name is mentioned in the preparations of the hunger games and in the hunger games itself. Some movies take out the important information, that's why it's better to read the book first. Well that's how at least I knew her name, I read the book.
on September 07, 2014