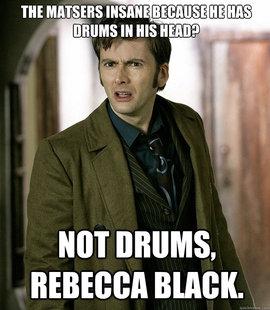 What is the funniest thing you have said and or herd?
mine was "say 'beer can' in a british accent and I did it and it sounds like 'bacon' in a Jamaican accent! XD
▼Scroll down for more questions▼
Answers (
3

)

vote up or down the answers

Answer Link
on February 17, 2015
Answer Link
Loki from the Avengers is actually around 17 so he's just going through his teen emo stage.
on March 22, 2015
Answer Link
When my dad would always come up to me,my mom,my brother and my pets and be like "f you" "f you" "f you""YOUR COOL!" "F you."
on February 17, 2015