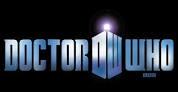 Favorite Dr. Who?
Which Doctor is your favorite?
▼Scroll down for more questions▼
Answers (
8

)

vote up or down the answers

Answer Link
DAVID TENNANT IS DA BEST OF ALLLLLLLLL <3<3<3
on June 01, 2017
Answer Link
first, as a whovian i must correct you by saying he is not "dr. who" but the doctor, never spelt dr. also its never "who." :D

now, on to the question, I love the 10th, 11th, 9th and 4th!!
on April 07, 2015
Answer Link
on September 20, 2014
Answer Link
11th doctor.

"Fez's are cool."

"Bow ties are cool."
on August 16, 2014
Answer Link
on August 07, 2014
Answer Link
on August 07, 2014
Answer Link
TEN TEN TEN TENTH OMG *fangirls*
on August 06, 2014
Answer Link
on August 06, 2014