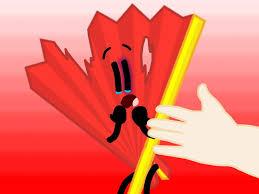 We must stop bullying!
Did you know that some people kill themselves because they are getting bullied? We must end bullying! And lend a helping hand to those who need it! Who agrees with me?!?
▼Scroll down for more questions▼
Answers (
14

)

vote up or down the answers

Answer Link
Bullying is the result of an imbalance in power. When one person believes that they are better than someone else, they begin to put that person down. There are countless reasons that bullies become, well, bullies, be it insecurities, issues at home, being a prior bullying victim, etc., but they will ALWAYS feed off of those they believe to be lower in the food chain. No matter how many support group we create, how many counseling and therapy sessions there are, how many upstanders
See More▼
there are, there will always be bullying (Until we manage to achieve world peace...). Bullying isn't a thing that can be confronted and then just disappear. There will always be bullies, and not all of them can be stopped, but what I'm saying is that the goal shouldn't be so broad. "STOP BULLYING" isn't a realistic goal. The goal should be to teach victims to stand up for themselves, teach witnesses to stand up for others, and teach bullies that there are other ways to solve their issues than putting someone else down. If all three of those are achieved, it won't matter if another bully comes along, because everyone will know how to solve the problem.
on July 04, 2018
Answer Link
WE MUST STOP BULLYING NOW PLZ
on July 03, 2018
Answer Link
I agree with you. Bullying is wrong and I'm one of the people who needs to deal with it. Last school year when I was in 6th grade, I met this guy named Elisha. He was so mean to me and everyone else in the class. He made fun of me and called me names beacause of my overbite. He called me names like 'beaver teeth'. My best friend, Rickey, had to deal with him too. My first day of school is the 13th of August and that's 2 weeks and a half away. If he's in my class, I'm going to
See More▼
lose it.
on July 26, 2018
Answer Link
True... it's hard at the times like this... people who have been suffering from far too long... is something that I can't blame them from that...there are a lot of bullies that come and bring harm for no reason... because... they don't know what life is out there yet.
.. but they should know that bringing harm from a person to another is wrong... especially on their beloved ones that they truly care for the most... like... imagine that... you asked them this," how would you feel
See More▼
if someone did this to you the way you mistreated your beloved ones that you cared for the most...? Wouldn't you feel sorry then...? The reason why you're beloved ones are there for you... because they care as much as you do to them... you need to think of what you have done to them... and do the things of what is right for them... because they don't deserved be harmed...there are some people out there suffering, because of how painful their life may be to them...there are people that could've been poor...abused...threatened...nobody to love or to care for..loneliness...feeling nothing but within sorrow...and many other things that you that you may not understand... if you feel the same way... then you'll know what's really like out there... you don't lie, you don't fight... then people will give respect for you as much as you did for them... is what matters the most from the inside..."
on July 25, 2018
Answer Link
Anyone can stop those idiot bullies in my school? One of them pinched me till there is a mark and I got unfriended for appearance and now I have less friends
on July 23, 2018
Answer Link
I'm the one getting bullied and unfriended here, that's why I'm getting a bit vain
on July 18, 2018
Answer Link
on July 12, 2018
Answer Link
on July 05, 2018
Answer Link
on July 04, 2018
Answer Link
on July 03, 2018
Answer Link
on July 03, 2018
Answer Link
I ment in genral, not just in Qfeast
on July 03, 2018
Answer Link
Some crazy bully texted a kid to kill himself and he did. Now that bully is gonna be arrested or worse
on July 27, 2018
Answer Link
on July 24, 2018