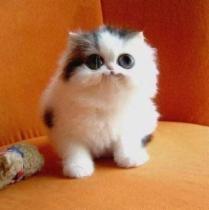 Is there a reason?
Is there a reason that everyone is scared of so thing?
▼Scroll down for more questions▼
Answers (
5

)

vote up or down the answers
If we lived with no fear we would say,

"Oh, hello crazy serial killer!"
Or
"Sharks in the water... COOL IM COMMIN IN"

Fear knocks us into a sense not to do things...
on July 23, 2014
idk!! i'm have a lot of phobias and it's gonna take too much time if i list them here -_- but i have reasons to be scared of those things!! For example i'm scared of the dark (i really hate it when there's a power cut and i can even cry ) and thats cause it's too dark -_- lol that wasn't a valid reason so lemme give another example: scared of snakes cause they're just creepy, scary and it's sooo creepy thinking about them and their body augh i'm getting shivers!!! ..... well
See More▼
everyone has reasons to be scared maybe it's a trauma from the past, an event, or simply a fright! hope i answered your question and sorry if it's too long for an answer but i'm just used to writing a lot (i do Literature so... )
on January 21, 2014
on May 11, 2014
I think that it is a human way of seeing something as an obstacle to stop them from reaching a higher purpose in life, like if someone is afraid of heights, that could stop them from getting a job in the future, but if they overcome that fear, then it will hep them later
on January 31, 2014