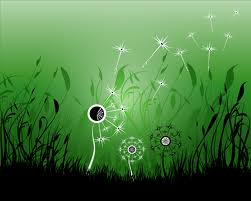 If a genie gave you three wishes what would they be?
Title says all.
▼Scroll down for more questions▼
Answers (
12

)

vote up or down the answers
1. Unlimited wishes
2. Be best friends with Ariana Grande
3. Go on tour as opening act for Little Mix & Fifth Harmony
4. Be a famous actress & singer
on December 21, 2013
i would wish that i would be able to wish for unlimited wishes then i would wish for world peace and some other stuff.
on December 22, 2013
1. since asking for more wishes, I would ask for infinite genies!
2. anything
3. anything
on December 21, 2013
1. Unlimited wishes

2. A shopping spree

3. A new house

4. Got unlimited wishes A sister!

5. For it to be Christmas everyday!!!
on December 21, 2013
1. I would wish for unlimited wishes
2. Wish my deceased cats were alive
3. Wish I could shape-shift and mix animals together and make my own
on May 14, 2016
1. A tardis 2. A sonic screwdriver 3. 3 more wishes 4. Amy Pond is here 5. Clara Oswald is here 6. 3 more wishes 7. become a time lord 8. Rose Tyler is here 9. how about unlimited wishes! :-D 10. Donna Noble is here 11. Martha Jones is here 12. That I´m typing on a magic computer right now 13. that the magic of the computer will activate after being asleep 14. The magic is: when I wake up, everything I have wished for have become real life wishes that I can continue wishing and
See More▼
it´s all real! good night :-)
on August 13, 2015
1.I'd have a normal family, ,2.I'd have the power to shape shift into anything I want! ,3. I would have a awesome rock band
on July 20, 2015
1. To be a daughter of Zeus
2. To go to Hogwarts
3. To meet Taylor Swift

I guess these were kinda predictable answers
on December 07, 2014
1. No more weird cat people. Don't worry they live, just the obsession with cats dies.
2. To live in Japan
3. To hold a Qfeast convention and meet you guys!
on November 11, 2014
1. World peace (no one hurts or kills animals or the Earth)
2. No technology (humans have so much stuff these days and it;s making them greedy!)
3. A quiet cottage in Scotland with my family, an easel, and paints.
on September 26, 2014