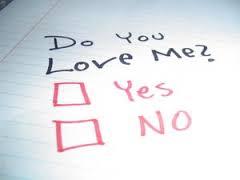 alright...so i like this guy but i have no idea wht to do about this...(read the description)
ok so my friends is like legit friends with him and today i just happened to be next to him (yaaay for me! i actually caught up to him on purpose) ya and my friends lil bro doesnt like me (idk why ....i nvr did anything to him) and he was there while i was walking so he says to me "i dont like you"so i just looked at him then my crush turns to him and says "good i dont like her either" so later i had a total freak out to my friend and she said he doesnt like anyone (my crush not her bro) but im having a hard time believing it....im freaking out...wht do i do?!?
▼Scroll down for more questions▼
Answers (
3

)

vote up or down the answers
I would say go on with your life who cares if he doesn't like you,you will have more crushes coming up in your life so its ok.
on April 13
will I wouldn't care and go on like I did to this boy today I liked him and he did like me so I moved on
on January 21, 2014
wow that was realllyy bad!! i cant imagine how you feel cause this never happened to me and i don't have a crush but i just wanna say if the guy said that then he's trying to be cool and you should just move on!! don't let that affect you ok (i know it's easier said than done but i just wanted to say: take care and life goes on!!) don't freak out cause you deserve someone better
on January 02, 2014