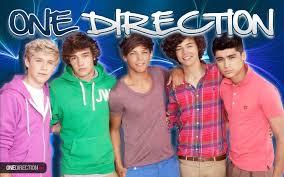 Are You a Directioner?
If U are plz say who's your favourite - Niall, Louis, Liam, Harry or Zayn?
▼Scroll down for more questions▼
Answers (
13

)

vote up or down the answers
YEEEEEEEEEEEEEEEEEEEEEEEEEEEEEEEEEEEEEEEEEEEEEEEEEEEEEEEEEEEEEEEEEEESSSSSSSSSSSSSSSSSSSSSSSSSSSSSSSSSSSSSSSSSSSSSSSSS YES YES YES 1000000000000 TIMES YES MY FAVE IS HAROLD(HARRY) EDWARD STYLES I LOOOOOOOOOOOOOOOOOOOOOOOOOOOOOOOOOOOOOOOOOOOOOOOOOOOOOVVVVEEE HIME
on March 11, 2014
on November 16, 2013
on November 15, 2013
I like some of the music they make, but I wouldn't say I'm a "directioner". I like Niall
on November 15, 2013
yes I have the same birthday as niall and people call me the girl version of niall
on April 17, 2015
on July 24, 2014
on June 04, 2014
BIG TIME!!!
Niall is my fave!
LOVE 1D!!!!!!!!!!!!!!!!!!!!!
on April 26, 2014
I LOVE NIALL AND LIAM SZDXCFVBGNJKBHFGVHBNJKIGHYFCVBJIOJHGUGFGHJUYFRTGYHJKHYFRGTHYHUY6RTTYFHUYFGHUU7YG
on December 30, 2013
No. 1D is for girly girls :/
on December 06, 2013