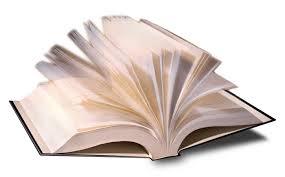 Does anyone have suggestions on what book I should read next?
My favorite books include: the Harry Potter series, War Horse, and The Fault in Our Stars. I'm mainly looking for sad books, but I'm open to other suggestions.
▼Scroll down for more questions▼
Answers (
7

)

vote up or down the answers
on June 28, 2014
Hm.. I've read a couple sad books but they're about horses I can't think of any more right now. The Warrior cats books are good tooo
on February 25, 2014
The Morpheus Road Series
If you like horror then you will love this series! forgot his name...
The Tales Of The Immortal Nicholas Flammel
An awesome magic series Love the author, forgot his name...
The Warriors Series, Seekers Series, and Survivors Series
Amazenly written by the same author, one of my favorites! Erin Hunter
The Matched Trilogy
See More▼

An awesome story that really hits you hard! Ally Condie
on November 27, 2013
The hush, hush saga by Becca Fitzpatrick!
It's really interesting!
on November 05, 2013
racing in the rain(the book made me cry), legend (didn't make me cry but it brought tears to my eyes) black beauty it's not a sad book it's just really good,and out of my mind
on November 04, 2013
Searching For David's Heart is probably one of the best books I have ever read. It's a Christmas story though. I read it every single year.
Another really good book somewhat like the Fault in our Stars is The Last Song by Nicholas Sparks. It's really good.
Hmm, I can't seem to think of any more at the moment. But comment here or post on my wall if you want more suggestions.
on November 04, 2013