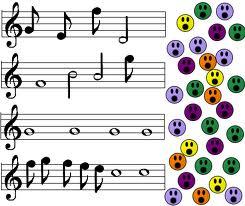 I'm thinking of I can't remember!! Can someone help me suggest some songs I'm possible trying to think of?!
Details of the song:
I am broken
Can't ever be the same
Like shattered glass.

I think that the song I'm trying to think of has part or all these lyrics in it, but I can't remember!! Help me please and suggest a few songs that may have these lyrics in it!! I hate it when I can't remember something that I know that I know of (if that makes any sense at all. >.&lt. Thanks for reading and helping!!!!
▼Scroll down for more questions▼
Answers (
4

)

vote up or down the answers
on December 30, 2013
Skyscraper by Demi Lovato
Skies are crying
I am watching
Catching teardrops in my hands
Only silence, as it's ending, like we never had a chance
Do you have to, make me feel like there's nothing left of me?
[Chorus]
See More▼

You can take everything I have
You can break everything I am
Like I'm made of glass
Like I'm made of paper
Go on and try to tear me down
I will be rising from the ground
Like a skyscraper!
Like a skyscraper!

As the smoke clears
I awaken, and untangle you from me
Would it make you, feel better to watch me while I bleed?
All my windows, still are broken
But I'm standing on my feet

[Chorus]
You can take everything I have
You can break everything I am
Like I'm made of glass
Like I'm made of paper
Go on and try to tear me down
I will be rising from the ground
Like a skyscraper!
Like a skyscraper!

[Bridge]
Go run, run, run
I'm gonna stay right here
Watch you disappear, yeah
Go run, run, run
Yeah it's a long way down
But I am closer to the clouds up here

You can take everything I have
You can break everything I am
Like I'm made of glass
Like I'm made of paper, Ohhh woaah
Go on and try to tear me down!
I will be rising from the ground

Like a skyscraper!
Like a skyscraper

Like a skyscraper!
Like a skyscraper!

Like a skyscraper
on December 29, 2013
on October 30, 2013
You mean that it SOUNDS like a song you are trying to remember.....I doubt that the person wrote the exact same lyrics as me
on October 30, 2013