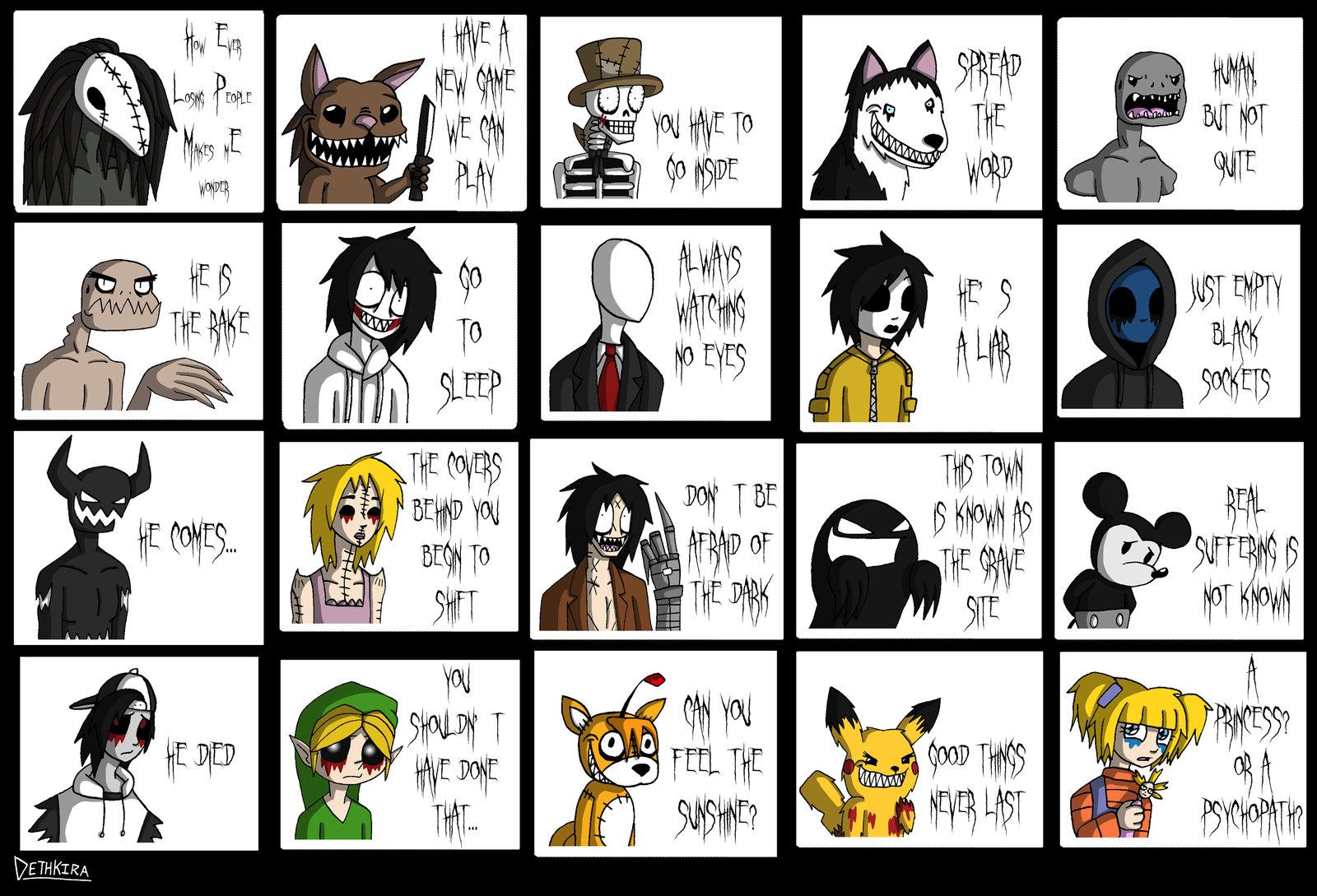 If you had a choice to be any Creepy-pasta, what would you be and why?
I'm super curious! I personally would be Slender Man. Mostly because it'd be interesting to hunt down my enemies and sneak up on them, scaring them would be even more fun! o3o
▼Scroll down for more questions▼
Answers (
10

)

vote up or down the answers
Ben Drowned because, VIDEO GAMES!!!!!!!!!!!!!
on February 24, 2017
Ben because I could be shorter.and I love technology. I'm already good.at glitching computers.now.if I was a computer glitch...
on July 20, 2015
That's hard....... Probably Ben....or L.J.......hmmmmm......
Uh......
I'll go with Ben! I don't know why, guess 'cause he's pretty much my fave creepypasta at the moment.
on June 09, 2014
Buried Alive. If you don't know who he is, he is from pokemon fans. It is someone that was said you battle that looked like a zombie. He is nearly impossible to beat, and if you lose to him, a picture comes up with him eating your character and it says "game over". Then you have to restart the game. He was proven fake, but some people still post videos of it on YouTube. I would be him because that would make the Pokemon games a lot easier!
on April 16, 2014
me: Jeff or Hoodie or Masky
Jeff: thanks
Hoodie: Wow
Masky: Th-thank you.....
me: >///<
on November 19, 2013
Jeff!!!!!!!!!!!!!!!!!!!!!!!!!!!!!!!!!!!!!!!!!!!!!!!!!!!!!!!
on September 01, 2013
Hmmm....maybe Jeff the killer or ticci Toby bc one there just plain awesome and also if I was going to be ticci Toby I wouldn't mind being slendys new proxy :3
on August 22, 2013