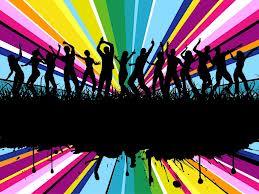 Anyone know any games to play at a sleepover?
I'm having a sleepover real soon, and I need some cool games to play. I'm scared that if I do a rubbish, boring sleepover then my friends won't like me! So please suggest some sort of game to play for 11-12 year olds! thanks!
▼Scroll down for more questions▼
Answers (
7

)

vote up or down the answers

Answer Link
2 mins in the closet! But with something else being done in the closet... 'cus we're all girls... Lol!>:)
on August 17, 2013
Answer Link
on August 12, 2013
Answer Link
Me and my friends play hide and seek sometimes. (Yes, I am 14) but truth or dare is fun. You can tell scary story's in the dark with just a flashlight, you can do each others hair, or do blind folded makeovers. Chubby bunny is pretty hilarious (that's where you out a marshmellow in your mouth and say "chubby bunny" then the next person goes, you repeat until you can't say it any more). Umm... I think that's all:D
on August 11, 2013
Answer Link
Ooh!Me and my friends got this idea from a book.So,you take a bunch of paper.Then hand it out to everyone except one person.Whoever didn't get a paper leaves the room.The rest of the girls write:
Hair:
Face:
Body:
Personality:
and you write what you think of that girls Face,hair,etc.Just try to be nice and funny.Like,one of my friends,Rosemary,as a joke for everyone she wrote you need plastic surgery and we all laughed because she told us it was a joke.
on August 11, 2013
Answer Link
Would you rather
Truth or dare
7 second challenge
7 mins in heaven (if your feeling dirty XD)
Prank calling
on February 25, 2016
Answer Link
I'm at a sleepover right now! Me and Mercedes went to the beach. Played truth or dare. And even prank called my worst enemy!
on May 24, 2014
Answer Link
Well, I'm ten, and I went to a sleepover with my friends Caroline, who's twelve. We didn't play many games, but here are a few choices.
Ecxersize games:
Like twister and musical chairs and stuff. D this when it's getting late but everyone still has lots of energy.
Board games:
Try fun, modern ones, or monopoly. These are good for settling down.
Old Fashioned:
PILLOW FIGHT! Just bring lotsa pillows!!
See More▼

Video Games:
Go multiplayer and look for popular ones u know ur friends like
Hope this helped and have fun!!! X3X3X3 MEOW!
on August 11, 2013