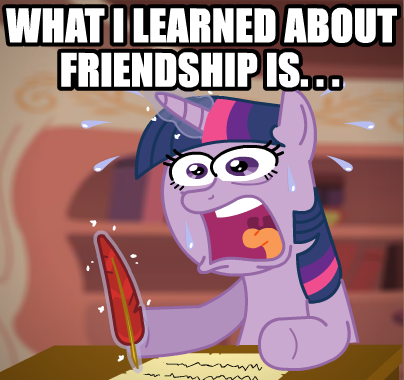 Can Somepony help me with the lyrics to the unfinished song?!?
If you want more info read my story Twilight Sparkle Meets Moonlight Sparkle! I REALLY need help with this!
▼Scroll down for more questions▼
Answers (
3

)

vote up or down the answers
The light blue one should be called Sparkle Sky or something like that and the yellow one Shiny something
on July 11, 2013
Fireflame (Pegasus), Starlight (Unicorn), Orange glow (Earth)
I don't really know...
on July 12, 2013