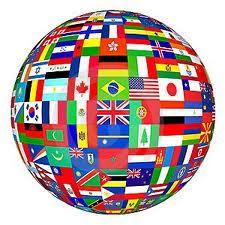 what country's/states have you been to?
i was wondering what states people have been to or states i have been to 32 states and 2 countrys so i have been to a lot so if you have been to another country or state click on this question!
▼Scroll down for more questions▼
Answers (
13

)

vote up or down the answers

Answer Link
I've bin to Canary Islands, Spain, Ireland, Austria and Italy. I have never bin to a state in USA because I am English. I went up the Leaning Tower of Pisa when I was 6, but I was 8 yesterday, because my birthday was 6 July, and today's the 7 July.
on July 07, 2014
Answer Link
i live in nj and i have been to tennesee,florida,pennsylvania,ohio,new york,virginia,maryland,delware!
on January 26, 2014
Answer Link
on July 06, 2013
Answer Link
on May 21, 2013
Answer Link
on May 08, 2013
Answer Link
on February 15, 2013
Answer Link
i have been to 2 dif countrys and they are Venesuala and mexico my dad played baseball and we traveled a lot lol
on February 13, 2013
Answer Link
United States of America; Florida, Georgia, Tennessee, Alabama, North Carolina, Kentucky, Virginia, D.C., Maryland, And South Carolina, In That Order. :)
on September 02, 2015
Answer Link
Ireland, Spain, Italy, London, Canary Islands, but I've been to Ireland 14 times, Spain:1, Italy:2 London: 2 Canary Islands: 2


So yeah I travel a lot ._.
on July 29, 2015
Answer Link
on January 27, 2014
Answer Link
on January 27, 2014
Answer Link
on January 27, 2014
Answer Link
on July 30, 2013