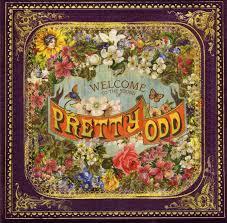 What is your favorite song from "Pretty Odd" album of Panic at the Disco?
"Do You Know What I'm Seeing?"
"That Green Gentleman (Things Have Changed)"
"I Have Friends in Holy Spaces"
"When the Day Met the Night"
"The Piano Knows Something I Don't Know"
"From a Mountain in the Middle of the Cabins"
▼Scroll down for more polls▼
Comments (
0

)