page
Come here if you have braces! My cousin said the Brace Face Squad. So come if you have braces
0 subscribers
1 member
by hansedak000
page
NF people only who have Neurofibromatosis. NF1 and NF2. Only people have NF1 or NF2! If you don't then get out! This is a place where we can be happy together
0 subscribers
1 member
by hansedak000
page
I'm really into essential oils and herbal medicine and the practice of incense, so I decided to put notes and stuff here. This is an actual serious learning page, so come learn with me, if you want!
3 subscribers
1 member
by temperance
page
Tell the web all of the petty things you've done. Come on, don't lie, we're all hella petty
5 subscribers
1 member
by GhillyFeels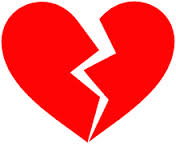 page
Need help with relationships? I'll try and help. I won't be the best though...If it's too personal, please don't post it.
2 subscribers
2 members
by Reploid_Zero
page
I am paralyzed in my arm help??? I need support... Help me I am asking
0 subscribers
1 member
by chaos