Fan Made Sonic Characters Club
Where u can share ur fan made sonic characters! Give description of ur sonic character. Share it and have comments 4 it! (and if u can, put a pic. i'm xtremely visual)
On modern desktop browsers to select multiple photos, hold the Ctrl key (⌘ on Mac) while choosing photos. 35 photos per week limit. 10MB max/item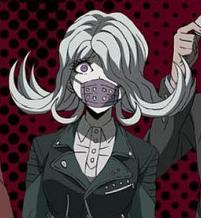 Name: Melody
Nickname: Mel
Species: Hedgebat
Age: 15
Eyes: Dark Blue
Fur: Purple
Siblings: Erica the hedgecat (
@Rainbowpinkieanddiscordrule
,s OC
See More▼

Parents: Dead
Friends: Anyone who wants to be her friend
Crush: Shadow the hedgehog
Powers: Chaos emerald, shape shifting, lightning
Transformations: Super form, dark form, demon form and werewolf
Appearance: Its on my profile pic
on December 01, 2014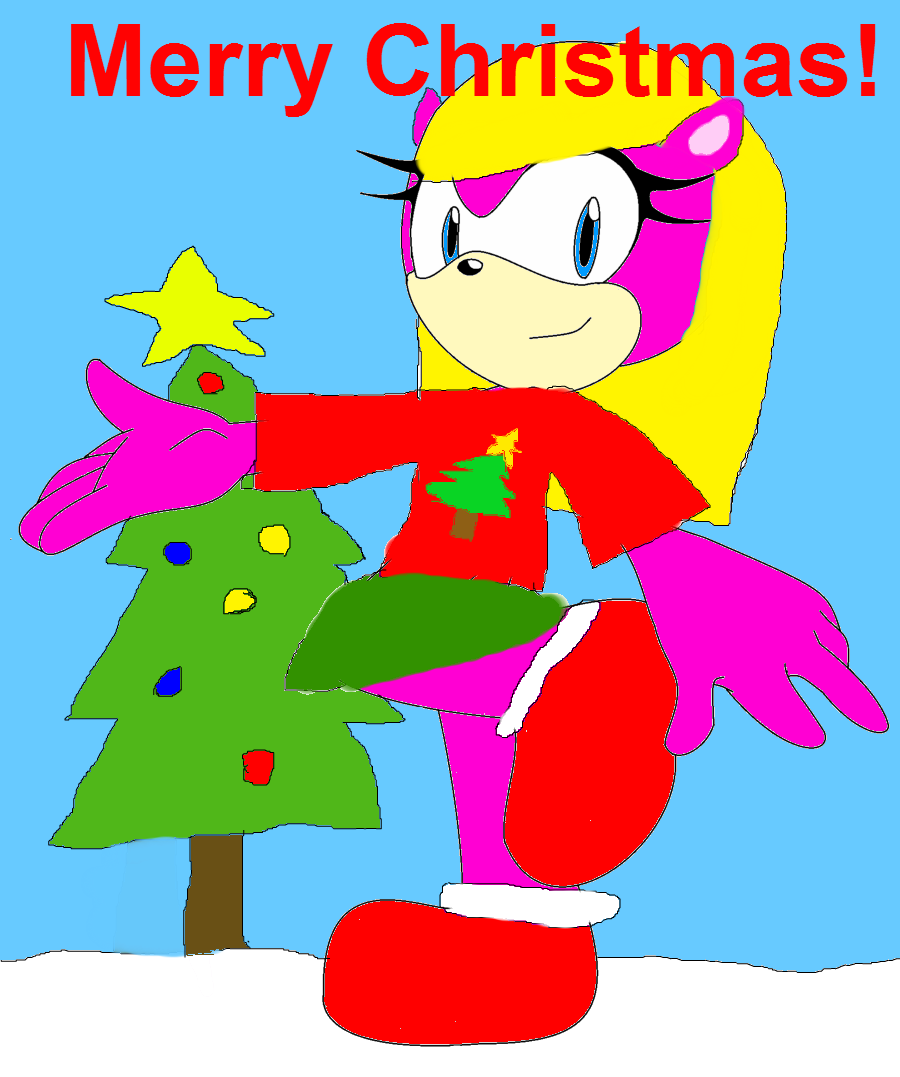 1
on December 01, 2014
name: Roxy
age: 17 in hedgehog years
animal: hedgehog
looks: picture
family: (I'll think of it later)
powers: light up
crush: Sonic
See More▼

friends: most everyone
on December 01, 2014
CamilleTheHedgehog14's Photo
Thx Jackie
on September 19, 2014
Name: Camille.
Nickname: Camykun. (By Andy.), Goldy. (By Her Rivals Or Enemies.), Cam. (By Her Friends.)
Species: Hedgehog.
Age: 21.
Eyes: Gold.
Fur: Light Purple/Lilac.
Siblings: Thomas The Hedgehog, (Older Brother.), Yamilette The Hedgehog. (Youngest Sister.), Starr The Hedgehog. (Second Youngest Sister.)
See More▼

Parents: Dead. (Killed By Dr. Eggman When I Was Two.)
Friends: Alexis The Hedgebat, Jackie The Hedgehog, Kameo Rose The Hedgehog, Shadow The Hedgehog, Silver The Hedgehog, (Whole Sonic Gang.), Sorret The Phoenix, Andy The Hedgehog, Drake The Echidna, Swift Element The Dark Wolf, Gardon The Hedgehog, Catnip The Hedgehog, (And So Much More.)
Husband: Andy The Hedgehog.
Kids: Emberinna The Hedgehog, (Oldest Daughter.), Psychic The Hedgehog, (Oldest Son.), Flame The Hedgehog, (Youngest Son.), Star The Hedgehog, (Youngest Daughter.), Sophia The Hedgehog, (Youngest Daughter.), Ruby The Hedgehog, (Second Youngest Daughter.), And Topaz The Hedgehog, (Second Youngest Daughter.)
Powers: Mostly Uses Pyrokinisis And Psychokinesis.
Transformations: Super Form, Dark Form, Ice Form, Vampire Form, And Fire Form.
Appearance: (You Guys Should Know By Now.)
Personality: Smart, Serious, Sweet, Caring, Helpful, Dark, Gullible, And Rough.
Hobbies: Singing, Flying, Hanging Out With Her Friends, And Saving The World.
Past: Dr. Eggman Killed Her Parents, King Flame And Queen Jewel, She Was Crowned Princess Of Mobius Then Queen When She Got Married.
Other: Queen Of Mobius.
on August 30, 2014
k every 1. 2 morrow on, i'm on vacation. i think i'll come back in august 25-30. before i go, i'm gonna share some 1 that's in the pic under this:
NAME: Swirn
NICKNAME: Aqua Blur
SPECIES: Hedgehog
EYES: Green
FUR: Teal
CURRENT PARENTS: King Triton the 10th
See More▼

CURRENT SIBLINGS: Shade, Wolverinne, & Jack
AGE: 20
FRIENDS: Shade, Sonic, Wolverinne, Jack, Indiana, Tails, & Cream and Cheese. (& lots more)
BOYFRIEND: Sonic the Hedgehog
ABILITIES: Merhog Transform, Water ball, Power Tail
PERSONALITY: funny, fun, sporty, always happy-go-lucky.
HOBBIES: Surfing, running, pranking, laughing, joking, swimming.
PAST/HISTORY: she was born a princess but then her father gave her to some 1 in the village to keep her safe. at about 17 year old she defeated a shark attacking her high school by using her tail to kick it out. shark died and a tooth fell out. the shark tooth is magical and now is owned by Swirn. she met sonic when she was playing with her pet shark. sonic was drowning so she helped him to the shore. she went back home and found out she was a princess(she was 19 years old). she went back to the castle with her father. she got betrothed to a arrogant orange and yellow merhog(boy) named Nick Flame. she hates him so she "borrowed" her father's magical sceptor to turn herself into a hedgehog. she turned into a hedgehog and swam for shore. tired of swimming, she lay at the shore. 12 year old Wolverinne found her and brought 17 year old Jack to Swirn. Swirn became family with Jack & Wolverinne. Jack helped her how to walk and run. now she runs as fast as sonic. she is now chased by sonic and hunted by Nick Flame.
OTHER: Amy Rose is her friend-enemy.
on June 09, 2014
3
on June 06, 2014
can u guys see a bar on the left? on my computer there's a bar that has "photos". see if u guys can upload ur fan character's pic.
on June 06, 2014
NAME: Wolverinne
SPECIES: Wolf
EYES: Watery Blue
FUR: Yellow & Light Green
CURRENT PARENTS: Jack & Sonia the hedgehog
CURRENT SIBLINGS: Sonica, Shade, Jun & Sally the hedgehog
AGE: 18
See More▼

FRIENDS: Tails the Fox, Umber the Wolf.
BOYFRIEND: Manic the Hedgehog
ABILITIES: ground tremble
PERSONALITY: shy, kind.
HOBBIES: singing, fixing clothes.
PAST/HISTORY: her birth parents were about to eat her because she was a runt(small) and then 5 year old Jack saved her and named her Wolverinne. Wolverine was blind, Jack gave her eye sight back when she was 10 years old. went to Mexico with Jack.
on June 06, 2014
Name: Sapphire
Animal: Hedgehog
Looks: Light blue fur, light grey eyes and wheres black and white
Crush: Sonic
Friends: Everyone!
Likes: Singing, adventure, running and hanging out with friends
Dislikes: Anything hurting friends, Eggman and being bored
See More▼

Backstory: I don't think I'm gonna bother with this one, its a very long story
on June 06, 2014
Name: Jackie
Species: Hedgehog
Eyes: Navy blue
Fur: Pink
Current Parents: Her father has been dead for at least 10 years. Her mother is still alive, but she is a human, and so no longer lives with Jackie, as Jackie is now a Mobian.
Current Siblings: None
Age: 22 (not my age irl XD)
See More▼

Friends: Are you REALLY gonna make me name ALL of them?! UGH! Fine!
Sonic, Shadow, Silver, Tails, Knuckles, Rouge, Amy, Cream, Espio, Manic, Sonia, Lea-Anne, Nayma, Icicle, Carly, Orchid, Flamestar, Anita, Layla, Eli, Sapphire, Alexis, Kameo, Swift, Kris, Camille, Yamilette, Pepper, Luna, Emma, Crimson, Gina, Rose, Leat, Tana, Crystal, and Umber. Anyone else, sorry if I forgot you.
Relationship status: Married to Sonic the Hedgehog
Abilities: 5 tattoos of the 5 factions that store her powers, different according to each faction
Personality: Brave, selfless, intelligent, honest and kind
Hobbies: Reading, dancing, doing Dauntless activities.
Past/History: Jackie used to be a human. When she was a human, she applied to become an initiate in Dauntless. She was able to survive initiation and placed 2nd on the final rankings.
One night her mother announced she was going to another country for a few months, leaving Jackie on her own. This was the night Jackie met Sonic and the gang, and became great friends. Soon after, Jackie was kidnapped by Eggman, and he turned her into a Mobian. That was what changed her life forever.
on June 06, 2014
k. let's start with me:
NAME: Umber
SPECIES: Wolf and Human
EYES: Brown
FUR: Black
CURRENT PARENTS: Shadow & Shade the Hedgehog
CURRENT SIBLINGS: Rex the Hedgehog & Maria the Hyena
See More▼

AGE: 20
FRIENDS: Indiana the Chameleon, Wolverinne the Wolf, Manic the Hedgehog, Jack the Hedgehog,
BOYFRIEND: Aurie the Arctic Wolf
ABILITIES: Chaos Control, Chaos Blast, Chaos Spear, Chaos Shield, Death Howl(high-pitch howl), & Power Kick
PERSONALITY: Serious, Sometimes Funny, Kind. (kind of like shadow)
HOBBIES: Art, Singing, Dancing, & laughing for no reason.
PAST/HISTORY: Human mother died when she was born. Human father worked in GUN until he got killed in a mission when she was 13 years old in a mission with shadow and in that day she got shot in the mission, shadow took her to the hospital and donated his demon blood to save her life.
OTHER: shoes have spikes(for power kick), sharp fangs, red streak on right side of head to show she has demon blood.
on June 06, 2014
Matlen: crystal
Age: 16
Animal type: hedgehog
Personality: kind,soft,sensitivo but brave
Look: has white hair very long,blue dress and wings of crystal
on June 01, 2014
0
on May 30, 2014