Truth or Dare Signup
Signup to play Truth or Dare with the OCs, but first, you need to apply for it.
On modern desktop browsers to select multiple photos, hold the Ctrl key (⌘ on Mac) while choosing photos. 35 photos per week limit. 5MB max/photo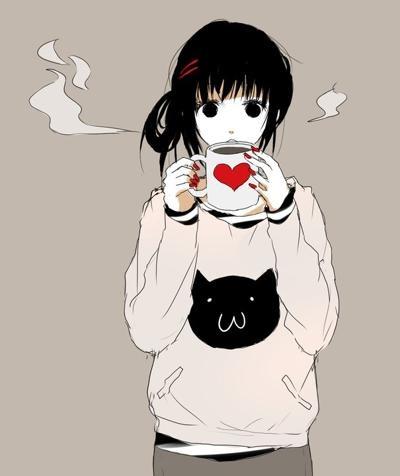 Name: Elyrana
Age: 16
Gender: female
Personality: aloof and kinda spaces out easily but when she is focused is very efficient
Abilities: has a dragon( not exactly an ability ) and is fairly efficient at using knives and swords
Crush/lover: depends on what rp
on September 05, 2014
0
on September 05, 2014
0
on September 05, 2014
Name:crystal
Age:16
Personality:Insanity and a killer 0.o
Looks(ill post a pic)
Likes:anything violent
Díslikeservs and bullys
Weakness:being nice to her and seesing the bright side
See More▼

Feareath
Crush/bfu can ship witha any oc u want)
Friends:hmmm she dosent have
Rivales:the earth
Abilitis:she has some strong wings so she usee the más weopens
Powers:making death people come up and atack whoever she wants
on September 05, 2014
4
on September 05, 2014
Name: Swift Element
Age: 16
Personality: Rough, ridged, bloody violent, and deadly, but loving, caring, and sweet once you've gained her trust.
Gender: Female
Abilities: Amazing fighting abilities, and quick comebacks
Powers: Chaos powers, Super light speed, shape-shifting and elemental powers, (can only use elemental powers when in full potential)
Likes: Cookies, cake, Video games, weapons and fights. (she finds them amusing some how 0_o)
See More▼

Dislikes: Other people, noisy and annoying people, critics, and water.
Weakness: Water (she literally HATES it)
Fear: Loosing her brother (Shadow) Once again.
Crush/Lover: None
Friends: The special ones whom have gained her trust.
Rivals: Swindle (her Anti) and everyone else in the world, (she hates almost everybody)
on September 05, 2014
0
on September 05, 2014
(I'm just using one of my OCs, just too lazy!)
Name: Sally
Age: 15
Personality: Sweet and nice
Gender: Girl
Abilities: Just a regular human
Powers: None!
See More▼

Likes: Anything but perverts!
Dislikes: Perverts and if anything is TOO scary
Weakness: Anything that scares her enough
Fear: People leaving her
Crush/Lover: No one in particular
Friends: Jessica
Rivals: None. She pretty much just gets along with anyone...
on September 05, 2014
Name: phantom
Age: 18
Personality: dark and quiet until you know him then he's just derpy and bubbly
Gender: make
Abilities: turn into a sword...
Powers: KICKING YOUR BUTT
Likes: Success AND WAFFLEZZZZZ
See More▼

Dislikes: Fire
Weakness: fire
Fear: fire...
Crush/Lover: shadow
Friends: THE WORLD I GUESS...
Rivals: THE OTHER HALF OF THE WORLD...
on September 05, 2014
Name: shadow
Age: 18
Personality: shy, bloodthirsty, quiet, not too love able, but giggly and happy once you know her.
Gender: female
Abilities: can turn into a wolf and eat PIE IN ONE BITE
Powers: flaming tail and bite of fury
Likes: darkness, bloodshed, and pie
See More▼

Dislikes: light, water, pie haters
Weakness: being close to happiness
Fear: losing all control over abilities
Crush/Lover: phantom
Friends: not many...
Rivals: FRIGGIN ALL OF HER FAMILY MINUS HER BRO....
on September 05, 2014