German Shepherd Lovers!
This page is for all those German Shepherd lovers out there! Chat about the wonderful breed on the page!
Now, this is the part of training where most German Shepherd lovers give in.....Sleeping arrangements! Now, remember this tip, a puppy is not to be confused with a baby, yes? Babies often sleep in their mom and dad's room until they are old enough for a bed, but it's different with German Shepherds-well, all dogs really! The right thing to do is fix up a comfy bed for your puppy in a room such as the kitchen, living room etc. but not your bedroom. And when I say that owners give
See More▼
in at this part of training, it all starts when the puppy starts whining and whimpering, so the sweet owner says, "Aw, my poor little baby is crying for me! I'll go bring em' in here for a cuddle!" but you want a brave, strong German Shepherd, right? Not a scared, clingy one! The puppy must know that this is where he will sleep and he should be obedient. And after a few nights, he'll understand, you see, German Shepherds are nothing like your lovely Labrador, or your cheeky Chihuahua, as when they are told to do something, they'll do it!
on February 18, 2013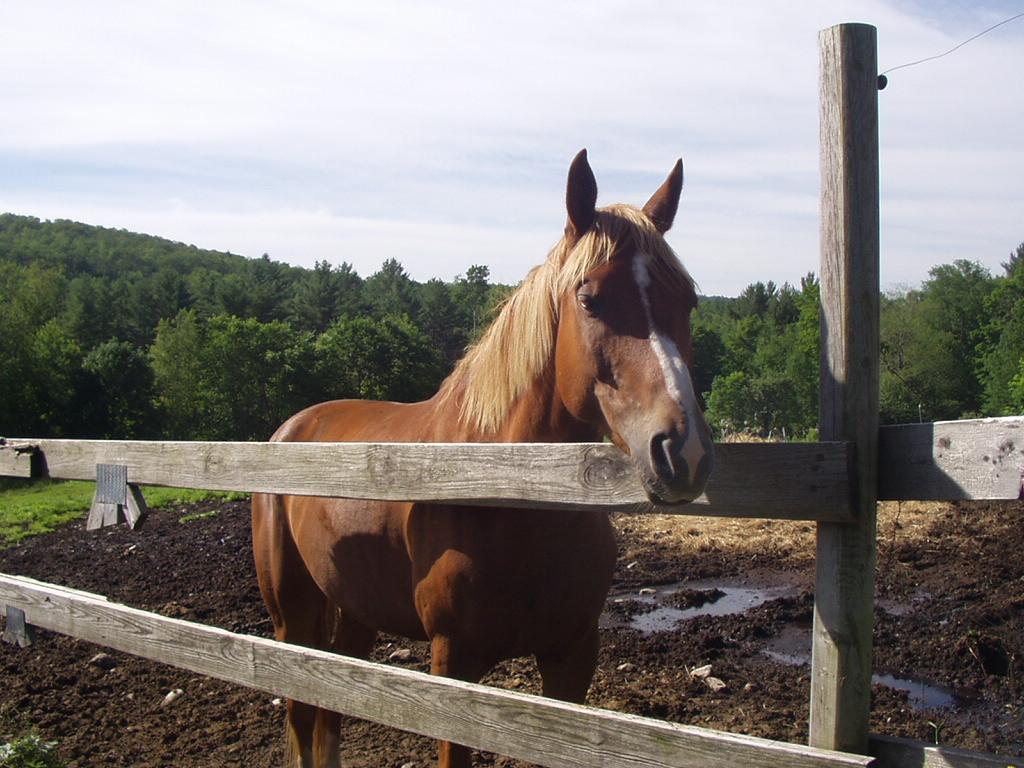 German SHEPHERD - Shepard is right , did u know that these dogs were bread for herding. them name says it all. they can also be great guard dogs due to their size and their instinct to protect their heard (which is a family/ care taker)
on February 08, 2013
One of the things you should know, is that when dogs arrive at their new homes, they tend not to eat for a few days, so don't go spending your months wages buying "Bakers" or "Pedigree" or any fancy dog food like that, it will not tempt your dog to eat! Stick to what you would have as his normal diet. And do not worry if he doesn't eat for a while, he will not starve himself! This is what you do..
Leave your German Shepherds food down and leave it there for about 15 minutes, if
See More▼
he doesn't eat it, lift the dish and cover it, then try doing the same thing 2 hours later, again, if he doesn't eat it, lift the dish. It's not a good habit to leave your puppy's food on the floor to eat it when he feels like it, he'll eat his food when you give it to him, not when he likes to.
Do not over feed a German Shepherd, as they should be lean and muscular dogs, not fat and flabby!
on February 06, 2013
The next thing you should know is that these amazing dogs need more exercise than most other dogs, but for the first 1-2 weeks, you should stick to regular lead walking exercises.
Do not let your German Shepherd off his lead for the first 2 weeks until you are sure that he'll come back to you as you call his name when he is off the lead. And this may sound a little weird, but encourage your German Shepherd pup to go potty whilst out walking, and ensure that you pick up any of
See More▼
your dog's waste and throw it in the bin.
Everyone will have their problems with this, but don't shout and bawl when your German Shepherd puppy has his first accidents in your home, as he will soon become aware where he should be doing it!
on February 03, 2013
First, you shouldn't pamper and fuss over your German Shepherd when he's at his new home, plus, he may be wary of strangers! Leave him for a little while to sniff around the house and then attach him to a leash and let him explore the garden. Do not invite friends and family around yet, as I said, the German Shepherd is wary of strangers, so he would get nervous and yappy, just wait until your dog has settled in. You'll know that he's settling in when he starts feeling more comfortable
See More▼
around you and especially your house.
on February 02, 2013
Now, the answer we've all been waiting for...How do I train my German Shepherd?
Well, first, taking your German Shepherd home isn't always as easy as you think. He or she will need time to settle, get used to your home, and most importantly, get to know you. You may think that this isn't part of training, but you'll need this information to start off on the right track.
Now, wouldn't it be so easy to just say, "Hello buddy! My name is -------! I'm your new owner! Now sit! Lye
See More▼
down! Now fetch this stick!" yeah, it would, right? But unfortunately, it's not, you probably knew that anyway! So read the other paragraphs to find out how to train your German Shepherd!
on February 02, 2013
These big muscular dogs are not what they seem. They are big softies, but only to the people they trust. You see, German Shepherds aren't like most other dogs, such as Tibetan Terriers, Chihuahuas, Siberian Huskies or Labradors, this is because they only have one master, one person who they will trust, one person who they will obey and the one person that they will protect. Even if his owner abandons him, hurts him and starves him, the German Shepherd respects this one and only
See More▼
master.
on February 02, 2013
The German Shepherd's coat is usually long, but there are also short haired and wire-haired varieties!
on January 31, 2013
The German Shepherd is the 3rd most intelligent breed of all dogs! Which means the Border Collie is the brightest, poodle is 2nd most intelligent, which obviously leaves the German Shepherd as the 3rd cleverest dog breed in the world!
on January 31, 2013
German Shepherds require LOTS of exercise! And remember, training is an important part of responsible dog ownership with any dog. Training also helps to establish a strong bond between the owner and the German Shepherd and is wonderful exercise - both physical and mental.
on January 31, 2013
If you'd like to own a German Shepherd, feel free to ask questions or read about the info that I have wrote! Also, you can add any facts you'd like about them!
on January 31, 2013
0
on January 31, 2013