Qfeasts got talent
Have you got a award wining poll? Or maybe its a quiz? It could be a story! Share it here!
On modern desktop browsers to select multiple photos, hold the Ctrl key (⌘ on Mac) while choosing photos. 35 photos per week limit. 5MB max/photo
I felt like killing someone. More specifically, my boyfriend.
"ARGGGHHHHHH, JAKE. I DIDN'T MEAN TO SEND IT TO YOU!!!"
I shouted after him, engaged in yet another fight. "OH YEAH, HARPER? WELL, WHAT DID YOU MEAN?!"
"I- I DIDN'T.." I stopped. I couldn't do this anymore. Jake walked away, throwing his backpack over his shoulder as he left Clairevont High School. I sighed, doing the same. Me and Jake's relationship wasn't the best, I'll be the first to admit it. I apparently got
See More▼
in trouble because I accidentally forwarded him an article about breaking up with your boyfriend. I MEANT to forward it to my friend Shaylee, but unfortunately Gmail decided to be rude, and not do that. Ehh, maybe I should break up., Things aren't that good between us anyway. I quickly put in some earbuds, and blocked out any other unruly thoughts by listening to BTS on the way home.
"Today is the first day you can get the Infra flu shot, named after it's creator, Dr. Darren Infra. Dr. Infra, how do you feel about this wonderful thing you have created for humanity, being out there, and ready to help?" "
Well, Kent, I'm very proud. Not just of my work, but of my team. I couldn't have done it without them."
I rolled my eyes, putting bread in the toaster.
Ok, sure. Thank your team, I thought, but don't be so sickeningly modest. As I sat down with my sandwich, my brother walked in with his boyfriend.
"Sup Harper.."
He said, casually grabbing an apple out of a bowl of fruit."
Aidan and I are gonna go to a LGBT Pride dance later. Don't tell dad."
Ah, dad. He loves us, but apparently he believes in a 'traditional marriage' whatever that means.​​​​​​​
on October 14, 2016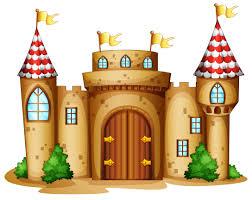 0
on January 03, 2014