lillylanier
It's Lilly but call me Lil or something...lol I'm very ugly unlike Cupcakese and Saraweirdo! They are sooo beautiful. Anyways, please don't hate on others! I don't like to fight .
See More▼
BTW, chat me and I will follow anyone who comments on my stuff! xx BYE! btw, friend Camryn77!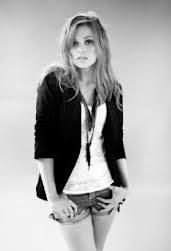 story
This is totally true, each chapter, explaining my experiences with the Supernatural, hints that you have a connection with them...and how I died and came back alive. Everything has changed from then to now. I hope you don't mak...
14 reads
12 readers
5
by lillylanier
on March 16, 2014

story
Courtney, troubled with the arrival of her stepmother finds a magical world filled with creatures of different kinds and has to save them before the summer ends.
31 reads
14 readers
8
by arianna
on March 15, 2014
3
on March 14, 2014