Warriors_RP
Interested in joining a RP? Press 'View more' then!
Hi! This is
@GeekyGlasses
's second account. I am going to check this account once or twice a week, so if you want to contact me
See More▼
urgently, go there.

So, you are no doubt here for one of my Warriors RP's! I will be opening this account for collaborations, so if you want to make a special RP, ask me for access to this account! But first, you need to pass a few tests.

++How can I get access to this account?++
There is only one rule for gaining access: you need to have at least five active cats on three different Clans. Then, ask me on PM for the password, and you're in!

++What buffs will I get for getting access to this account?++
Well, first of all, you can make your own Clans! Secondly, you will monitor the RP's to make sure everything is going smoothly. You
will be, what I call, an 'admin'.

++How do I join a Clan?++
Look at the page, 'New Users'.

++My question wasn't answered here?++
Look at the page, 'RP Q&A'.

Have fun and happy RP-ing!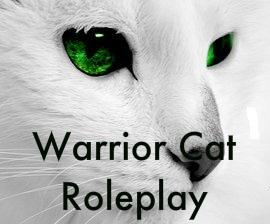 ++How do I join a RP?++

Just ask like so:

'Can I join as:

Blueberry - Blue-gray tom with white markings

Brownpelt - Brown she-cat with amber eyes (deputy)'
on January 01, 2015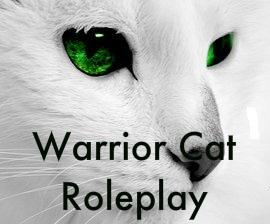 page
Hi! I'm glad you came here! It means you are interested in joining the RP world! Look around for tips, advice and more!
0 subscribers
1 member
profile page
by Warriors_RP
on January 01, 2015
0
on January 01, 2015