ThatTMNTFan2012
Hello! The nickname's Leafy, given to me while I was in the Gravity Falls Fandom, and it stuck to me since.
I am a nerdy goofball who likes TMNT , Steven Universe, a little bit of
See More▼
science, nature, the stars and the moon, reading, the woods, walks in graveyards, scary things, animals, cute things and lots of other things. I like to joke around a lot, draw, watch YouTube videos and TMNT. I'm trying to catch up from where I left off. Thanks for visiting!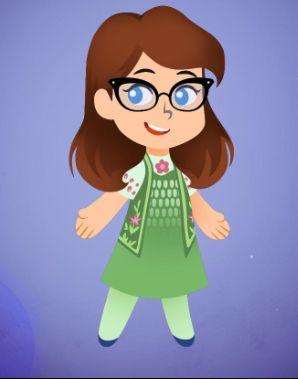 Johnny from the Outsiders, a book by S.E Hinton.
Johnny from the song "Youth of the Nation" by P.O.D
Master Splinter's death from TMNT 2012
19 days ago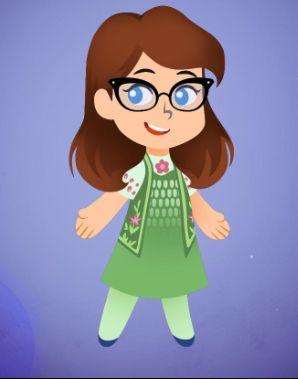 I feel like disappearing for a little while.
23 days ago
23 days ago
Seems like 2014-2015 was the good years of QFeast when everyone socialized and thrived.
Now it feels like a ghost town.
But that's probably just me.
25 days ago
question
Okay, so in the Predator movie series, which movie had the guy in an apartment with a telescope who spots a Predator and kills it in his oven?
25 days ago
I drew me and (evil) Don today-
I love him so much -
25 days ago
25 days ago
poll
3 votes
0
by ThatTMNTFan2012
26 days ago
Dear Heart,
Just move on already.
It's almost been an entire year.
It's time to stop xD
-me
26 days ago
page
This is a page where you can send letters to people you dont actually want them reading. Like, dear ex. Stop flirting i dont like you. You asshat. ~Pocky But, have fun! :D
69 subscribers
3 members
fully opened
by xxxvanny
26 days ago
This Strange Sting Dissolves Your Skin
Watch more: What Would Happen If All The Bugs Died? ►► https://www.youtube.com/watch?v=VsXu80J31uc Subscribe: https://bit.ly/SubLifeNoggin | Get your exclusi...
26 days ago
Mkay so a couple years ago in like 2016 or 2017 I actually tried my best to imitate Donnie's smoke bombs.
I didn't have a drill, but I was able to poke a hole and drain the egg out. Then I dried it out. But this is the easiest step. Because it gets harder.
The first problem is the flash powder. Donnie uses a flash powder for his smoke bombs. But that's easy for him. He has the skills and ingredients for it.
For me, I'd need money to buy the ingredients, a license, and experience.
See More▼
It's kinda dangerous and you can lose your fingers. So I had to use something to replicate that. Chalk dust .
So I filled that. Next is the wax.
The problem wasn't finding the wax. It was actually getting the wax to stick to the egg.
I don't know why but I was at the time so interested in wax. I was always melting wax crayons in a glass cup in a microwave and then forming the wax into a heart on a piece of construction paper. But when I got the wax into the egg, it would dry and flake off. It just wouldn't stay. So I had to seal it with hot glue. And the results were that it epically failed.
The shell was perfect. But the chalk didn't even spread around at all or smoke up. It just stayed on the ground once it hit.
This year I have plans for a more effective smoke bomb. But instead of having smoke, it's going to have boom.
With the hole I'll stuff a crayon in it. Then I'd use a candle lighter to melt the wax.
https://i5.walmartimages.com/asr/2c8ca495-5ac2-4452-940b-334cf73365f8_1.8e241b41d5bdbd7481b213c5941a804b.jpeg?odnHeight=450&odnWidth=450&odnBg=FFFFFF

I'll fill the egg with poprocks.
https://usamagictricks.com/images/bangsnaps.jpg

I'll probably even add some chalk dust to some and see what happens.
26 days ago
26 days ago
First day on QFeast! Hello!
You may call me Leafy
26 days ago