TaniaBelle
Name:Tania Belle
Nickname:Tania
Age:18
Hobbies:Strangling Sister (Desdemona)
Personality:Sneaky,Very Need For Speed And A Trouble Maker
Looks:Black Waist Length Hair,Black Top And Black Pants
Weapon: Trident with 2 sides
See More▼

Crush:Sonic EXE
Other:Mona Is Tania's Sister
on June 08, 2014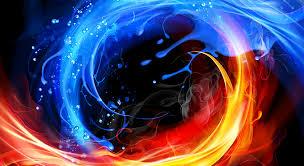 Final Chapter
No One's POV
Aneliss was walking quickly towards where Revenge was leading her but when Aneliss stoped,Meliron was not there.
"Where is Ayukai?"asked Aneliss,Revenge said she could sense her soul and this is the spot she have to wait.
Meliron's POV
stupid Revenge,now I can kill Aneliss Nicely,Its a shame that I killed Catherine already cause if I killed Aneliss earlier I did not have to kill Catherine.Okay,here goes something!
Le Time Skip~
Random Reporter POV
I am just a NOT regular reporter...
Read Full Chapter
on June 07, 2014
The Seed Of Darkness And Tears
Aneliss POV
I was very confused,Me?having a soul that is strong?I shook the questions off as I thought about going to Catherine's house to forget about what happened a few hours ago.
I walked to Catherine's house and then knocked on the door.No answer.I knocked again.Still no answer.I knocked again.The door swung open,I looked inside hoping to find Catherine,then tears swelled up my eyes.
There laid Catherine,dead.
Revenge's POV
I watched Aneliss cry over Catherine's souless body."See,this is...
Read Full Chapter
on May 25, 2014
Hello Everyone,My Name Is TaniaBelle But You Can Just Call Me Tania.I Love Creepypasta And For Your Information Creepypasta Is A Bunch Of Horror Stories And I Also Love Homestuck And To Tell You Homestuck Is 8 Children Playing This Game Called Sburb And I Also Love Shipping.Please Follow Me If You Like My Quizzes And Stories.BYE!
on May 19, 2014
Catherine's end
(The Picture Is One Example Of A Minion)
Catherine's POV
I was sleeping in my room when i swore i heared footsteps,I opened my eyes just to see a girl with white hair was holding a dagger above my head.I kicked her down and grabbed my Demon Blade ready to strike.The girl looked at me and her dagger transformed into a beautiful white rose.I only had 3 seconds to look at the rose then the rose transformed into the Nightmare Pistol(The Nightmare Pistol when activated the person will die and yet ...
Read Full Chapter
on May 19, 2014
Meliron's victim
(The Girl In The Picture Is Meliron)
Meliron's POV
"Kill me?you gotta think of a better way to hide yourself"I thought watching Revenge and Aneliss talk about me."If Aneliss is turning into a witch herself might as well not risk turing people into witches or warlocks too."I muttered.What i was talking about is that if a witch/warlock kills a person the person will turn into a minion of the witch/warlock,then if the minion kills 4 to 5 people the minion will turn into a witch/warlock.Now let m...
Read Full Chapter
on May 19, 2014
Witch In My Soul?
(The witch I'm gonna mention about is the girl in picture)
The witch's POV
I watched Aneliss get down from the rock and walk around blankly."You did great"I say in her,she turns around but saw nothing."Where are you?"She said."In you,your soul."I replied calmly."What are you?"she said again."I'm Revenge,the revenge witch.Also the witch Empress.You were lucky I chosen you to be with me."I again said calmly."What do you want from me."Hissed Aneliss."I want you to work with me to kill this girl ...
Read Full Chapter
on May 18, 2014
The Asylum Escape
(The room in the picture is the asylum room)
Aneliss POV
"Wha...What?"I blurted out,I woke up in a stinky worn out room,I looked around the room and realised it was a Asylum room,"Great,just what i want"I mumbled cussing under my breath like what Catherine would do.After ten days I could not take it anymore,I need to escape.I hated Coletee but i never expected that the spikey tendrills would kill her.I thought hard as i started crying blood again.Why me?Why cant it be someone else?
~Time Skip...
Read Full Chapter
on May 18, 2014
story
Aneliss Jenifer Lives A Horrible Life,Everyone Except Her Best Friend, Catherine, Bullies Her.But What Will Happen If Aneliss Realises She Have A Witch Inside Her (WARNING,Some Violence And Someone DOES Die)
10 reads
4 readers
4
by TaniaBelle
on May 18, 2014
0
on May 18, 2014