MYNAMEISNOTCarmen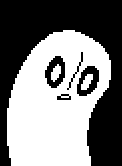 on September 22, 2013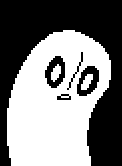 on September 14, 2013
on September 14, 2013
whats your zodiac sign (personality wise)
this quiz will tell you what your zodiac/horoscope sign matches your personality best
on August 22, 2013
umm.......why re you not following Wendy or Jada...
on July 30, 2013
JADA JOINED!!!!!:D:D:D she's heredia7
on July 23, 2013
Are you an Atheist?
Atheist=person who does not believe in god or religion, and believes in science and evolution.
If you are an Atheist, join my Atheist page
on July 22, 2013
Oh, and why did you not pick up your phone when I called you Thursday and Friday?!?!?!X-(
on July 20, 2013
So I'm the only one who really luvs ya!;)
on July 20, 2013
And I'm the only one who followed you cuz I luv ya! Cuz Wen is following you cuz I told her to, KittyCupcakes(I shall call her Lily from now on) is following you and Wen cuz I asked her to, and a_creepy_white_van is following you cuz they follow EVERYBODY!!!!!!!!!
on July 20, 2013
Ok, you have 4 followers. Me, Wen, my friend KittyCupcakes aka Lily, and a_creepy_white_van who follows everybody!!!!
on July 20, 2013
on July 16, 2013
I just changed my Qfeast username. My old username was Carmen
on July 13, 2013
wendy's account is Kirby. follow her
on July 13, 2013