Fallen.Angel
Hewwo, I am keeping everything Unknown, so I guess you can call me "Unknown".
Stuff I love-
Sami
See More▼

Loke
Alyssa
Tyris
Singing
Anime
Australia (He is from Hetalia)
Guitar
Drums

Oh, and I'm taken-
Love you, Loke!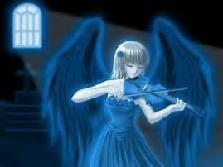 I hate you
You make me want to cry
You can be COMPLETELY idiotic
You've done horrible things to me
You've broken me down to tears
You've killed some of my favorite people
You've made others miserable
See More▼

Yet…
You're the most amazing thing I've ever seen
You're stunning
You've helped me get through the bad stuff
You've shown me the world through different eyes
You've taught me…
to love
to care
to dream
to seek adventure
They helped me…
find my true nature
find my real friends
find my own strength
They've brightened my world
They've given me a place to go to when nothing is going my way
And no matter how many people ridicule, taunt, insult, ignore, bully, fight and beat me up about them…
I will NEVER leave them.
And nothing you can do
Can ever change that.

(R.e.p.o.s.t. If this is how you feel about your fandoms)
on April 16, 2015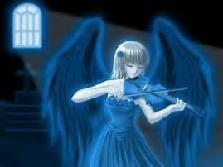 on April 15, 2015
I have to go... Bye guys! DX
on March 11, 2015
if you kissed me...
[]*pulls away* What..?
[] *kisses back, roughly*
[] *is shocked* Why?!
[] *gently kisses back, while blushing*
[X] wouldn't happen
If we were in a dark room alone...
See More▼

[] Cuddle!
[] S e x
[] Make out jk
[] Play games
[X] Talk
[]Joke around
[] Try to burst out
[] Hit you (playfully)

If you held my hand...
[] I feel protected with you
[] Lock our fingers
[] Wrap my arm around yours
[] Pull away
[] Look away, blushing
[X] Do nothing

If you told me you loved me
[] I love you, too
[X]I like you as a friend
[]No you don't
[]*is shocked*

If I saw you shirtless...
[] *bites lip*
[X]*quickly closes door* Sorry!
[] *pukes*
[] Shit...*tries to not jump your sexy ass*
[] Wouldn't Care

If we watched a horror movie together..
[X] Scream with you
[] Laugh with you
[] Cuddle, cuz "scared"
[X]Steal all the popcorn
[] Sit on your lap

You should
[] PM me
[X] repost this so i can like it
[X] talk to me
on March 11, 2015
on March 11, 2015
She's emo? You'd cut too, if you've been through what she has.
She's anorexic? You'd be too, if everyone called you fat everyday.
She's a whore? She made one mistake that cost her, her reputation.
She's a show off? Her parents abuse her, & she's never heard a praise.
She's loud? She's invisible at home, & she wants to be heard.
She's quiet? She's afraid to speak, because she's afraid to get made fun of.
She's fat? She eats, because she misses her dead brother.
See More▼

She's a geek? She wants to get into collage, so she can support her poverty ridden family.
She's ugly? Tell me, what is the definition of beauty. Who are you to judge them? You know their name, not their story.

REPOST if your against Bullying. I bet 99% of you won't.
Prove your that 1% ♥

~Reposted~
on March 04, 2015
Wow only active yesterday and already at nearly 100 followers, congrats
on February 25, 2015
0
on February 24, 2015