DragonMasterJurabi
I love anime!
Favorite anime: One Piece, Fairy Tail, Pokémon, Naruto, MLP:FIM
Favorite Naruto character: Naruto, Sasuke (their first battle against each other was perfect. It was epic,
See More▼
emotional and it shows how they both have grown as characters.), Hinata (She's just so cute. Like Fluttershy cute. I also believe in the NarutoXHinata relationship happening.)

Least Favorite Naruto character: Orochimaru

Favorite One Piece characters: Luffy, Zoro, Sanji

Least Farvorite One Piece characters: Blackbeard, Akainu

Favorite Fairy Tail characters: Natsu, Lucy, Erza (by the way she talks, she could easily earn a spot in Kingdom Hearts)

Least Favorite Fairy Tail characters: None I can think of.

Favorite Pokémon characters: Iris, Paul, Cynthia

Least Favorite Pokémon characters: Ash (Ash never grows up), Team Rocket

Favorite My Little Pony: Friendship is Magic characters: Fluttershy, Pinkie Pie, Luna, and Twilight.

Least Favorite My Little Pony: Friendship is Magic characters: Rarity, Trixie.

ANIME HEAVEN: http://kissanime.com/AnimeList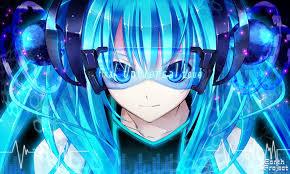 Just watched the new One Piece episode! LOL!! Pica's voice though! :D
on March 15, 2015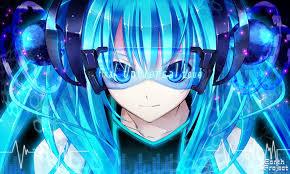 Entrance of Team Carnage
Cameron wakes up to see that it is morning in Rosemist Town. She then smells the fresh smells of cooking and rushes down to see her mother cooking her favorite: Pancakes!
"Good morning, Mom!" Cameron said.
"Good morning, honey. Did you sleep well?" Serena asks turning to Cameron.
"Yeah! Did Dad catch that Buneary you saw?" Cameron asks.
"Oh…well you'll need to ask him yourself. He should be at Professor Gary's lab. Come sit down. and eat your breakfast." Serena said placing the plate of p...
Read Full Chapter
on March 10, 2015
story
With her father, Ash, a member of the Elite Four in the Harlen Region, Cameron Ketcham now makes her first Pokemon journey in the new Region to collect all eight gym badges of strong gym leaders and participate in the Harlen Le...
8 reads
6 readers
0
by

DragonMasterJurabi
on March 10, 2015
Kaisetsu vs. The Diamond Dog Pirates
Kaisetsu led Colleen to the best restaurant in the village. When they entered, many people who are working and eating there greeted Kaisetsu, who greeted back.
"You must be really famous around here," Colleen observed.
"Comes with being very strong on this island. The whole demon rumor was a lie. It was so no pirates or bandits can bother this island. Unfortunately, it seems to attract them instead. Though it's all right. Besides, with them coming here, I can get stronger and it makes reall...
Read Full Chapter
on February 24, 2015
Roranoa Kaisetsu
Another island lied miles away from Garusk Island. The island was rather bright and had a luminous feeling people get when they live there. On a hill next to the village lies a small lonely cottage.
At the backside was a girl who has brown hair mid-back length, a red long-sleeved jacket over top with her waist exposed and covered by a fishnet, black gloves, black shorts with a white belt, long purple socks, and purple high heels practicing with a long nodachi sword.
"Hey! Starlight Blade!" ...
Read Full Chapter
on February 24, 2015
page
This is for all you fanigirls of fairy tail, black butler, naruto, noragami, sword art online, dragon ball z and MANY MORE! Anyone can become a member, so feel free to ask for a membership!
19 subscribers
3 members
fully opened
by

threebeltking
on February 24, 2015
So far, I have two followers! Yay! I look forward to having more!
on February 23, 2015
personality
quiz
This is more of an RP Quiz. You find yourself in Equestria with no memory. You get to know the Mane Six as you try to get your memory back. During the time in Ponyville, you start to develop feelings for a certain mare of the M...
154 responses
10
by

DragonMasterJurabi
on February 23, 2015
0
on February 23, 2015
Battle with Marines: Right against Wrong
Jurabi: Thank you all for your support and here's the next chapter.
When she got to the front entrance, Colleen heard voices. Curious to know what they were talking about, she decided to stay in the hall and eavesdrop.
"I said it once, I'll say it thousands of more times if I have to!" Satako yelled. "I won't leave this island! Now let the hostages go!"
"Too bad," said a man in black. "And here I thought that you'll join if I take them with me. But I guess you don't care if I do that, do ...
Read Full Chapter
on February 23, 2015
story
Luffy had successfully found the One Piece on Raftel and became King of the Pirates. He married Nami and started a happy family with Monkey D. Colleen, their daughter. Luffy passed down Shank's strawhat to her. Now, a 15 year-o...
10 reads
8 readers
0
by

DragonMasterJurabi
on February 23, 2015
Hello, I'm new here and I would like for you to follow and favorite me so I can post great stories. Thank you.
on February 23, 2015