Dawn108Crazy
I love anime, manga, the vampire diaries, books and comic books.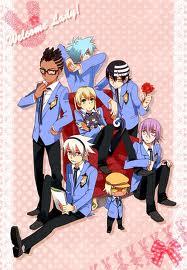 poll
Elena Gilbert
Katherine Pi...
Stefan Salva...
Damon Salvatore
+ 11 more
5 votes
0
by

Dawn108Crazy
on November 19, 2014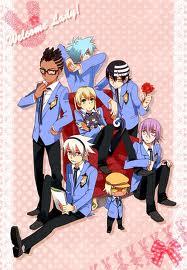 YES IK HE WAS MY LOVE!!!!
on January 21, 2014
Look what personality I've got! What about you? This is so true its exactly like me except i hate math
on January 17, 2014
personality
quiz
This is where you can see what each Soul Eater thinks of you. Remember the results would be more based on you being a female, so sorry if the responses seem a bit off. T-T SYMMETRY IS EVERYTHING! :D <333 All the images in this ...
370 responses
50
by

DeathTheKidForever
on January 17, 2014
THIS IS JUST LIKE WHAT I THINK I WOULD LOVE TO BE IF I WAS IN SOUL EATER!!! MAKA YOU NEVER MADE YOUR MOVE. BUT I WOULD BE BETTER FRIENDS WITH DTK BECAUSE WE BOTH LIKE SYMMETRY!! (just noticed this is was in caps lock but too lazy to redo it)
on January 17, 2014
0
on January 16, 2014