CarlMontclaire
Your singing is impeccable, that whisper 'she says Cosette, I love you very much' breaks my heart every time I hear it. You did a great job.
on May 31, 2013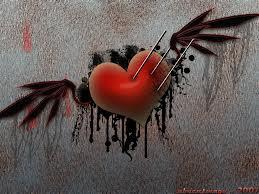 story
He leant in further, his minty breath fresh. "This is what I'm going to do. I'm going to steal you." My heart fluttered. Why didn't I hate him? This fairy-tale had gone all wrong...
246 reads
27 readers
35
by

Clove
on December 04, 2012
story
Liesel is fighting. Her face is as pale as snow. Her hair is as black as coal. Her lips as red as blood. She is a single rose in the midst of a war. And she will fight. Oh, she will fight.
114 reads
42 readers
19
by

Runaway
on December 04, 2012