CG_KarkatVantas
I'm a dying meme.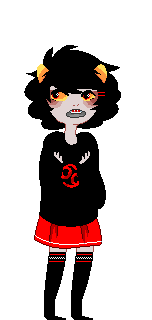 on September 21, 2016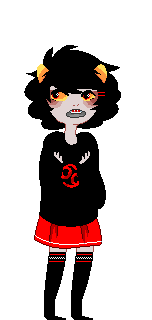 Wait wrong account. Oh god. I'm sorry.
on September 12, 2016
I'm dead inside, high school is Hell, only me, Satan, and Harambe can save us now. Damn you human's for killing me.
on September 12, 2016
on June 17, 2016
on June 17, 2016
I know you don't want to see anything from me, you've been ignoring me, but please of all things don't harm yourself. That cut only makes you weaker, that cut doesn't help anything, cutting has been romanticized over the year, and it's a permanent solution for a temporary problem, and that solution makes things worse for you and everyone around you, I would know this. Ive done it myself, my friends slowly drifted away from me because I wouldn't let them help, I was hurting them
See More▼
by hurting myself, and I couldn't find a reason to live, but I realized this world is f*cked up, but the longer you go the more opportunities you have to make things better for you. You have to give the world time gabby, life isn't anything easy, but if you give up now you'll never know the beautiful things life has to offer, why would you give up the offer to have everything better?Like I said earlier, if you can't live for yourself live for someone else, because out here there are plenty of people who would follow you down the path of depression if you do things like this, you have to be strong, but you don't have to be strong alone. There are a lot of people here willing to help, you just have to let them. It's your life, but don't make a decision that is shown to make it worse. I'm sorry to bother you, but I'm not gunna stand here and watch my best friend kill herself because she didn't give the chance to help, and if you deny my help I'll still be here trying to help, and I'm not going anywhere, you'd have to block me on everything in existence to stop me from helping. And even then I would go to your house. I love you gabby, please just stop in these tracks right here and try to get help, my arms are always open to help you, and I bet that's the same for everyone else in the gay leg squad, we love you, and I know for a fact you mom loves you, though you don't see nor believe it, I would know, I've talked to her, she loves you so much, you just refuse to believe. You've gotta believe and have hope that things will get better if you want it to get better.
on June 10, 2016
page
Check out the latest news & updates from Qfeast: new features, tips & tricks, most popular items. Welcome to the official Qfeast News Page!
981 subscribers
1 member
by qfeast
on November 02, 2015
on November 02, 2015
on November 02, 2015