Ask.Lunarfeather_and_Friends
Well my name is Lunarfeather.You can call me Lunar if you want,my friends do.My favorite breakfast food is pancakes or waffles(I LOVE THEM). My favorite lunch food is Ribs.My favorite
See More▼
dessert is cheesecake and is cookie dough.I have an obsession with drawing,I like to draw everyday.My three favorite holidays are 1.Halloween,2.hanukkah(yes I'm Jewish) and 3.My birthday.I play the clarinet, piano, and violin.When I grow up I want to be a person who create animes.I love art Lol sorry I'm a science nerd but I love scary movies.I'm a bookworm and love to read pretty much anything.I've read like-Maximun Ride series,Harry Potter series,Percy Jackson series, and a buch of Fanfic just to name a few.I like to watch Supernatural, Dr. Who,Walking Dead,Pokemon,and Adventure Time.
I love anime.My favorites are FullMetal Alchemist,Soul Eater,and Ouran High School Host Club,Dangan Ronpa,Death Note, Blood lab, and high-school of the dead.


I'm a gamer and love playing Ragnarok Online Valkyrie Uprising,pokemon,The Elder Scrolls V: Skyrim, The Sims,Diablo III, World of warcraft,bioshock infinite,borderlands 2,Ragnarok Online,Chrono Trigger,Call of Duty,Amnesia,Trigger Fist,Kingdom Hearts,Final Fantasy,Mario,Pokemon,Legend of Zelda:Skyward Sword,Super Smash Bros.:BRAWL,and more
I'm a fun and trickster 13 1/2 year old gir.I love to make friends but if you mess with me,my friends,or family,prepare to die.I'm very friendly to everybody No MATTER WHAT! I can be found on Quotev most of the time.I will become friends with you.My favorite colors are black,purple,neons,and blue.My favorite animal is the wolf, fox, and dragon.I love the creepypastas and Ticci Toby is my favorite along with Jeff, Ben, and Masky.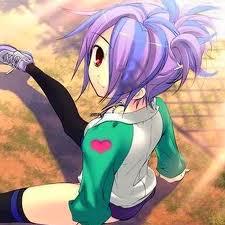 on October 18, 2014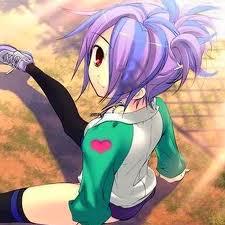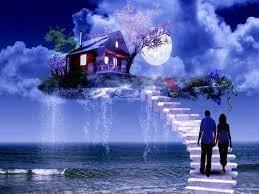 page
They left to go into there dream. They started a war. They fell in love. They escape the cage. But all before that they where friends.
0 subscribers
1 member
fully opened
profile page
by Ask.Lunarfeather_and_Friends
on October 18, 2014
0
on October 17, 2014