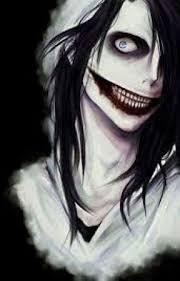 Whats your opinion on Creepypastas?
You can be rude
▼Scroll down for more questions▼
Answers (
7

)

vote up or down the answers
Creepypasta is the most amazing thing in the world besides food an anime ok it helps Me escape reality when I need to it shows that I'm not the only one going through things Jeff was bullied to insanity Sally was raped by her uncleLaughing jack was abandoned Slenderman lost his daughter zero was forgotten it helps me realize that everybody goes through things in life and of course it's creepy it's called creepy pasta and yeah sure it's a little disgusting but it's cool and away
See More▼
two and it just helps me a lot to get through all the things I'm going through
9 days ago
It's disgusting and creepy.
11 days ago
I love it! But Ticci Toby is best!
on Monday
I love them!!! I don't want to hate but the only possible reason someone wouldn't like creepypastas is if they don't understand them...
I mean yeah some of them are pretty gruesome but interesting
8 days ago
some of the creepypasta characters are really hot (eyeless jack)
11 days ago
gross. it romanticizes mental illness.
11 days ago
Romanticizes mental illness. Jeff is not anyone's hot husbando.
11 days ago