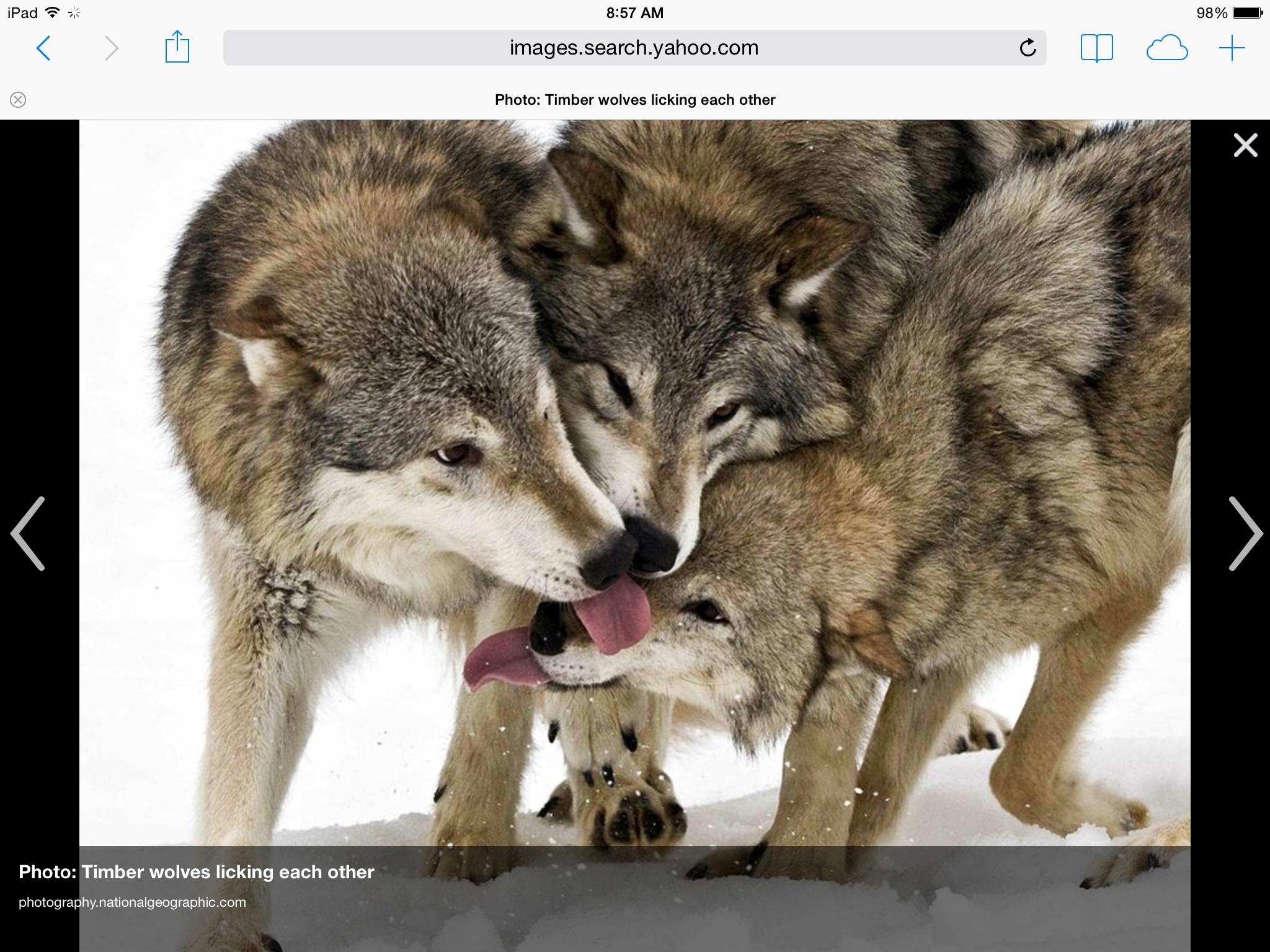 Why do people hate wolves?
I seriously do not at all understand why people hate wolves and want to shoot and kill them. WOLFIES R SOO CUTE. And if a wolf attacks you, you're probably just getting too close them and their pups or you're invading their pack territory. Why do people kill wolfies?!?!?! I am so against animal cruelty, people can be so mean these days! Seriously don't know what's wrong with da universe this generation.
▼Scroll down for more questions▼
Answers (
7

)

vote up or down the answers
on January 01
Aww wolfs are cute, but some people are scared of them, because they can be a little over protective.
on September 24, 2015
Baby wolves are so cute :3
on August 28, 2015
The thing is, people don't understand how there are actual other people on the planet other than them. People don't realize that just like humans, wolves have feelings too people!!!!!! Don't know what's wrong with the world these days...
on December 05, 2014
Humanity is starting to disgust me some species are being endangered whats wrong with ppl?!?! Wolves have lives to and emotions or feelings as well 😭
on December 05, 2014
Really?
I got the idea that wolves were really popular...
But the few people who hate them probably hate them solely because it's their personal preference.
And I am reluctant to say they 'hate' wolves because hate is a very strong word. My guess would be they simply dislike wolves but want to make a fuss out of it or something.
on December 05, 2014