Weird dreams - Page 2
This is a page about weird dreams you had (I personally have alot of them) see if others can relate to the dream! :3
On modern desktop browsers to select multiple photos, hold the Ctrl key (⌘ on Mac) while choosing photos. 35 photos per week limit. 5MB max/photo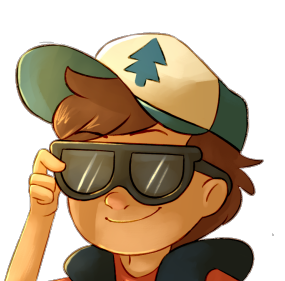 I had a dream...
Where everyone and everything was on fire.
XD
on August 09, 2015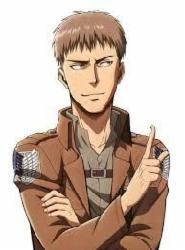 I had a dream last night, that my brother was a vampire, and my toe started bleeding, so he tried to lick my toe and he said "let me drink your blood." I was like "no." And then there were these little tiny 2 inched tree people, and the lady tree said to her husband tree "well fück you too!" And my ex was there and he was sitting on a tool box and I saw a screw driver between his legs and I said "that looks wrong." And he said "what does?" So I said "never mind." Then it felt
See More▼
like an axe when I woke up because it felt like I got chopped in the back by an axe, so when I woke up I twitched...
And then I had a another dream, and instagram was a place, with a gigantic fun playgrpund, they had to fix it because I broke it... and

@GlowingPurple_Flower03

was in that dream, and it was all creepypastas, in the place called Instagram...and I ripped out this boys hair, and half of this face (he was a bad creepypasta). And then this boy from my school (he was also a bad creepypasta, so I ripped his mtn dew wrapper off his mountain dew, and then I tore holes in his jacket...and then I woke up, I had another dream about the same subject the day before...
on July 09, 2015
Last night I had a dream I was playing tag with Laughing Jack. I never tagged him, but he kept tagging me, and when he did he would pick me up and poke me, and I would laugh my head off.
WTF.... Õ.O
I NEED MORE CREEPYPASTA DREAMS XD
on March 08, 2015
I dreamed once that I was in a little down during a zombie apocalypse and all the zombies where little people and I found a toy store and I said "hey lemme go get something for abby!" (my little sis) and then a zombie started to TRY to eat me but he didnt have teeth so it kinda tickled! XD but then I just blew his brains out... ._. and then I ran to the toy store got some stuffed animal and ran back to our camp....then i woke up and I was like "W.....tf just happened?" XD AND
See More▼
I NEVER WATCHED WALKING DEAD AGAIIIINNNN!!! XD the end...
on February 20, 2015
i had a dream that i saw harry potter as a kid riding a red tricycle in circles.
on February 20, 2015
i had a dream that i was in a dance and the only way of getting out of it was to brack up the dance so i could ascape it wass really wired lol
on February 20, 2015
I had a dream that Spongebob, arrived on an Island. There he was looking around at shops to spend money, but he only had one quarter to spend. Then JACK SPARROW came out of a Tardis. They Went to another island and met Elsa in her castle. THE END :3 Dont laugh
on February 19, 2015
One night I had a dream I was an onion then someone ate me and when I woke up I couldn't breath. Another one is that one night I had a dream my shadow wouldn't follow me and then it had a clown face (I hate clowns) I think its related to Nico di Angelo. I also had a dream where my piano turned into a mechanical monster that wanted to kill my family I think that one has to do with Leo Valdez.
on February 19, 2015
I had a dream a while back where I started flirting with a random guy using science. Then two of my friend had an argument about whether it was possible to throw a bucket of water over the sun or not. To find evidence for this debate, we went to school. Strangely the school had disappeared to be replaced with a science-themed theme park. So two of my friends tried to throw a bucket of water over a flaming model of the sun, while I swam round in circles and another friend talked
See More▼
to an evil person. Then we decidedd to go home, but on the way back we all fell into quicksand. So I started singing David Bowie's song Quicksand. One of my friend asked what I was singing and I told her. So she said "David Bowies not that bad actually ." Which was really unusual since she hates David Bowie. Then another friend said "Guys, we are about to die here, and you are talking about David Bowie.. So I helpfully pointed out that is impossible to sink further into quicksand than your waist. By now, we were all up to our necks.
on February 19, 2015
Last night I dreamed I was apparently this weird knight/mage person who's eyeballs could be taken out and put back in and you could still use them and this evil kid was chasing me and I was running through this underground maze trying to get away from him and I even got through the maze and I did a giant leap to a big rock on the surface of the ocean and he couldn't get to me so then I ended up riding the loch Ness monster to a mansion and when we got there apparently the "caretakers"
See More▼
of the kid was their they said his name was Estonia and he wanted this weird thing I had for his "collection" then he barged in and I woke up and said "I really gotta stop listening to Heather Dale ever so often..."
on February 19, 2015
I had a dream about (and don't laugh) about princess peach from Mario cart as a giant and I was hiding from Her but she was poking her eye through the windows 😆
on February 19, 2015