lolgamer3
Hey antbody that is reading this i may be quitting qfeast just mking stuff thogh so don't expect anything more from me
10 days ago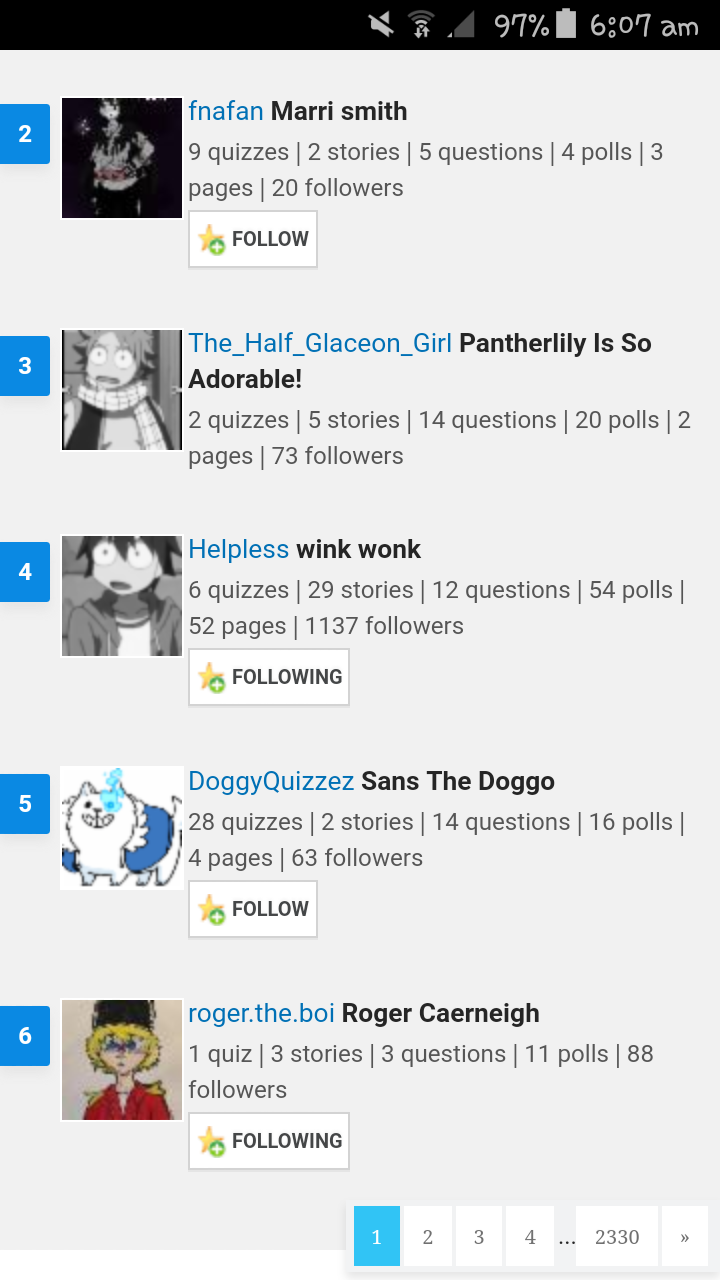 2
21 days ago
poll
30 days ago
personality
quiz
This avalible for all genders its just if like you or not my underlust quiz isn't out yet so yea good luck.
15 responses
1
by lolgamer3
30 days ago
Hey guys for those ink and error shippers along with paper jam and fresh i will have 2 quizzes coming out one for ink and error and one for paper jam and fresh.
30 days ago
Okay who else feels like life is a lie srsly nothing works out right if it does wow u lucky af
on July 25
story
Hey guys let me know if i sould continue this series cause im planning to.
3 reads
3 readers
3
profile story
by lolgamer3
on July 24
personality
quiz
Im a guy so srry ahead of time this is my first quiz. so dont go to harsh but yeah.
14 responses
3
profile quiz
by lolgamer3
on July 08
0
on June 22