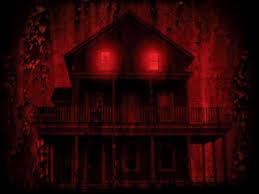 Clap Clap Clap
Jade and Gary were driving along the road quietly one night. It wasn't at all busy and the weather was fine. However, it was menacingly dark and they were lost, Jade was beginning to become quite frightened.
"It'll be fine hunny." Gary had said over and over again.
That was when the worst thing that could've happened did happen.
The fuel was completely gone and Jade's eyes went from slight worry to pure horror.
They decided they were going to have to get out of the car and get some help. The tree's looked all the same and they had no compass or map with them. Jade was becoming desperate.
They searched for hours but found no-one.
Just as they were about to give up looking, they found a small shack in the middle of the wood clearing. Although it didn't look so pleasant, they had no other option and so they quietly knocked on the door.
The house didn't even need a door, the hinges were rusty and almost broken off. Jade squealed as they stepped inside as there were so many rats and ugly bugs. Cabinets were hanging off the walls and the sludge-grey wallpaper added the 'perfect' touch of miserable.
Despite this mess, they had nowhere else to go and so they went upstairs and used a rolled-up carpet as a bed for the night. As soon as they stepped food upstairs, Jade screamed again, breaking into a cold sweat. Scribbled on the wall in what looked like blood were the words 'DEATH! DEATH! DEATH!' over and over again.
"It'll be fine Jade!" Ga...