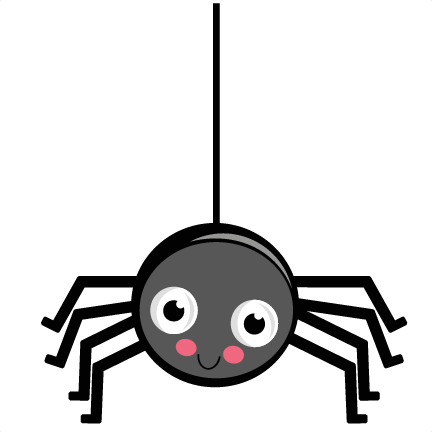 The Spider
The Spider
Every little girl wants a pet. Every little fairy does, too. Good pets for little girls are hamsters, dogs and cats. Good pets for little fairies are butterflies, dragonflies and mice.
I have always loved animals, but sadly all the pets me and my sister have had ran (or flew) away. I still wanted a pet, though. So me and my sister asked our parents to get a pet with us but mom said that we weren't old and responsible enough to be able to care for a pet. Of course, we protested but our parents were stubborn. They pointed out all the failed pet attempts in the past. The firefly that we forgot to feed, or the hazel mouse where we forgot to close the cage. I told her that we needed bigger pets to be able to be more responsible. Finally, our parents said that they would think about it.
The next day, our parents picked us up from fairy school. Usually, they didn't do this so we were a bit surprised. We climbed into their flower carriage, pulled by dragonflies. Weirdly, we didn't fly home, but went somewhere different. At last, we were there. It was already dark. The carriage stopped at a little shop. It was a pet shop! We climbed out of the carriage and went into the pet shop. There were soooooooooo many animals. There were hazel mice and butterflies, fireflies and even paradise birds!!! My sister And me were very excited.
After a few minutes, my sister decided that she wanted a swallowtail butterfly. It was beautiful! My parents said: "Okay, you two. Now that you have decided on your animal, we can go home." "What?!?!?!?" I asked. I didn't want this animal. But my parents didn't hear me.
When we were back home and we all were in bed, I crept to my parents room and told them that I didn't have a part in deciding on the animal. My parents said that I would get my own pet for my birthday then. Thankful, I crept back to bed and fell asleep in an instant.
Finally, the day of my birthday arrived. I woke up to find my parents and my sister standing around the flower which was my bed and singing happy birthday to me. After a delicious breakfast, I got to open my presents. I got really great things like the new "Percy Jackelf" book and new flowers for my hair. Finally, there was only one present left. It was a big cardboard box with holes in it. I was so excited. My heart beat faster as I opened the lid of the box. What pet would I get? I opened the box. Inside it sat a big spider. "Her name is Carisma." Said my Dad.
What type of pet was this?!? It was big, ugly and hairy!!!! Not cuddly, soft or cute like a normal pet should be. Why would anyone have a pet like this? This was insane! Why didn't I just share that beautiful swallowtail with my sister? The worst thing was that I was afraid of spiders. I have had an experience with spiders….
"Soooooooo", my sister chimed in. "I am doing an animal show for our parents and the neighbors in a while. You are going to have to be in the show because if I am the only one in the show it will be boring." I didn't argue. I was too astonished. "Oh, one more thing!" said my sister. "You are going to have to wear a pretty dress for the show." "But I don't have a pretty dress!" I answered her. "A person who has an ugly spider shouldn't have a pretty dress anyways." Sneered my sister.
I was sad for the rest of the day. My parents talked to her and told her to go to her room, but that still didn't cheer me up. What she said was true. If this so called Carisma was going to be my pet, my life would be a disaster.
It was the day of the show and I still didn't have the right outfit. The only thing that I had was a big pile of homework. So, I tried to focus on it but my mind drifted back to the show. Carisma climbed on my lap but I was too tired to chase her away. I was so tired that I fell asleep and didn't notice that Carisma climbed from my lap to my shoulder and down my back.
I woke up hearing a knock at the door of the flower that was my room. "Dishita, we need to get ready for the… WOW!!! What a beautiful dress!" my sister exclaimed. I looked at myself. I had been wrapped in a beautiful silk dress from head to toe. It shimmered silver and sparkled like thousands of stars. I looked down to my feet where Carisma sat, tying the last knot, looking very tired and pleased with herself. I picked her up and put her in my lap. Suddenly, her legs didn't feel gross anymore. They felt soft and cuddly. Now, Carisma even looked cute to me.
"We are both going to do tricks with my beautiful swallowtail, Solana. You are not taking the hairy, ugly spider." Said my sister. "No way!" I laughed. "I am only doing tricks with my spider. And by the way, her name is Carisma.