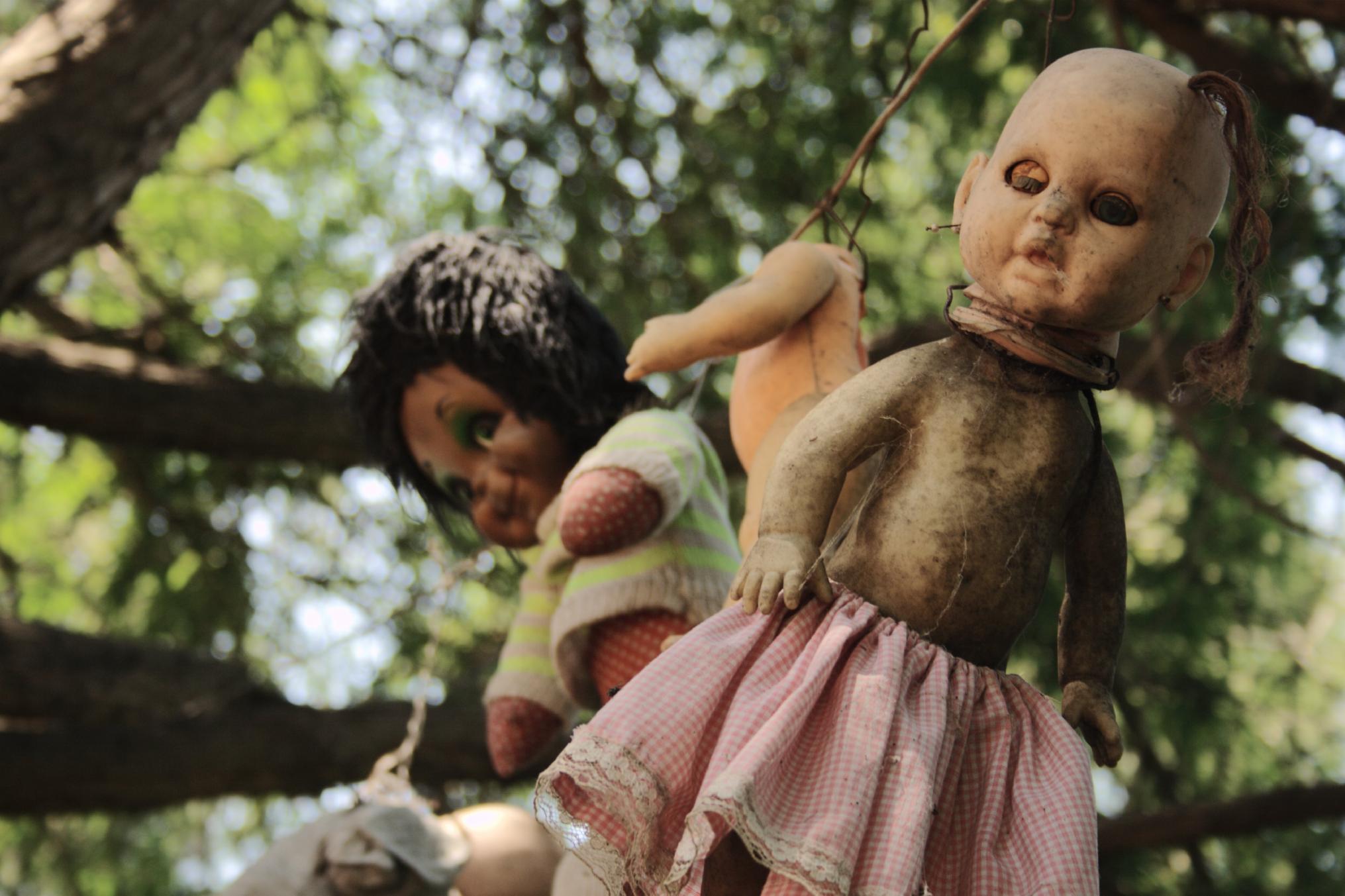 Dolls
(True Story)
Once upon a time, there was a man. His name has been forgotten. We'll call him Baethan.
Baethan once had a good family, but they all thought that he was a little loopy. After awhile, he went to live on his own on a deserted island. His family found no problem with this and continued in their daily work.
One day, while he was doing whatever he did on that island, he saw a dead girl floating in the water nearby. In her arms was a doll. It was in bad shape, but it was still recognizable as a human baby doll.
Baethan fished the girl and her doll out of the water. He buried the girl, and he hung up the doll nearby as a memorial.
The next day, he saw another doll floating down the river. This one was missing its arm. He saw it as a sign, and he hung it up near the other doll.
Every day for the next several years, another doll floated past him on the river. Some were missing heads. Some had pitch black eyes or no eyes at all. Some were missing arms or legs or maimed in some other grotesque way. Some had wide, staring eyes and gaping mouths. Others had eyes squeezed shut and creepy smiles pasted on their faces.
The man slowly became obsessed with collecting dolls to hang up on his island. He went crazy, constantly looking for another doll. He eventually went back to his home to look for some. That was when his family found out.
When he died, his family moved in and changed it into a business, making money off of curious tourists who dared to explore the Island of the Dolls.