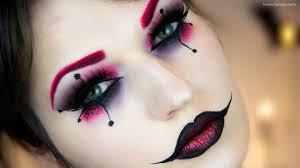 Renita Lycoris; Character Dictionary
Name: Renita Lycoris
Age: 16
Birthday: October 31
Height: 5 foot 6
Weight: 128 Lbs
Eye color: She wares different contacts every day, her real eye color is unknown
Hair color: She dyes it frequently so the natural hair color is unknown.
Hair length: Down to her waist, scene cut
Skin color: Pail
Normal clothes: 'Gothic' Clothes, rarely wares dresses but if she does there 'Gothic'. Top hates, cokes, chokers, and tux's
Sleeping clothes: A knee length black and red nightgown
Hobbies: Making music, playing an instrument, sword fighting, and drawing
Habits: Talking to much or to little, messing with her top hat, putting on strange make up, randomly singing, and being a little to perverted.
Disorders: Slight depression, Bipolar
Parents: Working with Ciel and Alois' company (Let's just say that in this story, they all work at a toy company :3 )
Friends: she likes everyone she meets
History: She refuses to tell anyone