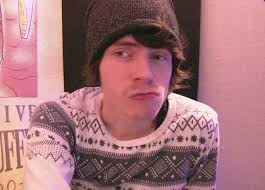 boy problem (1)
well i have this crush at school and i might be meeting him tomorrow at 2nd lunch tomorrow and he knows that i do have a crush on him but he doesnt know that i really absolutley love him and he does not know because he has a girlfriend. so what should i tell him tomorow to change his mind?
▼Scroll down for more questions▼
Answers (
3

)

vote up or down the answers
My advice:

Consider not dating until you're mature enough to at least use correct grammar.

I don't mean this offensively; I mean it in the most serious way possible.
on March 03
Here's a tip!

Seek someone else who doesn't have a boyfriend! Or, you could just wait for a break up... Do both, see which path gets you a boyfriend first...?
on March 03
Well, you can't change the mind of true love. Sorry.. But you can tell him that you do like him and that it would be cool if you could be friends. Maybe after that, you could advance...
on March 16