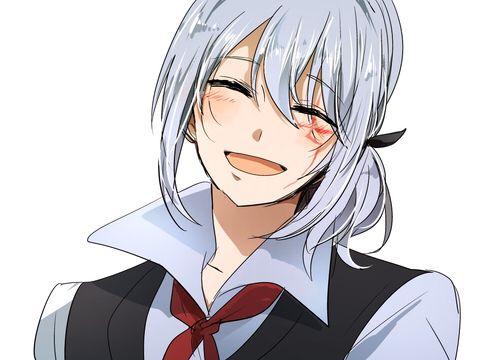 Any recommendations?
I need a new cartoon or anime to watch. Any suggestions?
▼Scroll down for more questions▼
Answers (
4

)

vote up or down the answers

Answer Link
--Basiclly Romance:
Kaichou Wa Maid-Sama!-Love the main characters
Say 'I Love You'
My Bride is a Mermaid-fun story in my opinion
Spice and Wolf
Kotoura-San-The amount of saddens I went through....no regrets
Amnesia
See More▼

My Little Monster
Kamisama Kiss
--Action/Adventure:
The Devil is A Part-Timer-Love this kind of devil
Blue Exorcist-Twins are da best.Even with a gun to the face
Okami-san and her Seven Companions-there should be more seasons -_-
Akame Ga Kill
Murder Princess
Deminsion W
Noragami-*Plays theme songs*
--Just Ones I Recommend:
My Little Monster
Kotoura-San
Kaichou Wa Maid-Sama!
Okami-san and her Seven Companions
Noragami
Inuyasha
Blue Exorcist
on May 15, 2016
Answer Link
Erased, Noragami, and K Project is great if you wanna take a ride on the feels train.
on May 16, 2016
Answer Link
Fate stay night - cool logic, good fighting scenes
Baka to test - lots of humor, may be a bit weird
Kuroko no Basket - a basketball anime, good character development, good art and good plot. Has humour too.
Tora Dora - shojo anime with good humour and tsundere lead. Good character development.
Danshi Koukousei no Nichijou - very very very funny, will make you laugh all the oxygen out of your body
Uhhh and for cartoons...
Power puff girls (THE ORIGINAL ONE)
See More▼

Adventure time (you probably watched this one already)

Hope I helped!
on May 15, 2016
Answer Link
on May 15, 2016