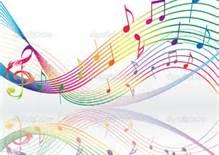 how do u decide what songs u listen to/ like?
I was listening to a song I liked and wondered how people decide on what sings u like or listen to
▼Scroll down for more questions▼
Answers (
3

)

vote up or down the answers
if I hear a song on tv or in a video on youtube I start listening to it, I like most songs I hear.
on December 30, 2015
Well I either check songs out by curiosity or if someone recommends it!
on December 22, 2015
I start with a song I really want to hear and than after that ones over I go to the next one or I just replay the same song over and over again.A lot of the time I base it on my feelings and mood.
on December 22, 2015