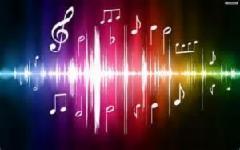 What are your favorite songs ?
What are your favorite songs ?
▼Scroll down for more questions▼
Answers (
12

)

vote up or down the answers
This Is how we Roll by Florida Georgia Line (FGL)
It'z Just What We Do by FGL
Wagon Wheel by Darius Rucker
Demons, Radioactive, On Top Of The World, It's Time, Who We Are, Working Man, Monster, all by Imagine Dragons
Best Day Of My Life by American Authors
Counting Stars by One Republic
Man I have a lot...
See More▼

Mountain Man Town by...Okay, I can't remember, but it's the theme song to Mountain Monsters on Destination America
Where No One Goes by Jonsi
Forbidden Friendship by...can't remember again but it's in How To Train Your Dragon
I have a couple more but I already said a lot :3
on July 09, 2014
Counting Stars by OneRepublic
on December 02, 2013
I Will Possess Your Heart by Death Cab For Cutie
You & I by Ingrid Michaelson
You Could Be Happy by Snow Patrol
Just Be by Paloma Faith
Counting Stars by One Republic
Barton Hallow by The Civil Wars
on December 02, 2013
Saturn by Sleeping at Last
Paper Tigers by Owl City
Save Me, San Francisco by Train
on March 25, 2017
banana man , wizard of meh and data and discard
on January 19, 2017
on May 21, 2016
on August 11, 2015
DO U GUYS KNOW ANY GOOD PARTY SONGS ?!??
on April 14, 2014
ALL NIGHTCORE SONGS
Young Volcanoes
Lavender Tone
Need You Now (How Many Times)
AND MANY MORE!!!!!
on April 14, 2014
for your entertainment,love like woe,wishlist,the first punch,your gonna go far kid....i could do this all day
on December 20, 2013
I have quite a few of them she's country,everybody's gt somebody but me,the way I am,beneath your beautiful house of the rising sun,good times,when you hear a song,some kind of wonderful,and Dvorak's Symphony Sorry I know it asked for you favorite SONG not songs I just can't decide what song is my favorite....
on December 02, 2013