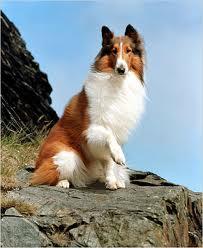 What are your 3 favorite dog breeds?
Mine are the German Shepherd, Siberian Husky and the Australian Shepherd! Also give reasons why you like the breeds please! Thanx!
▼Scroll down for more questions▼
Answers (
5

)

vote up or down the answers
1. German Shepherd
2. Alaskan Malamute
3.Black Labrador


I LOVE DOGS!!!!!! But I love cats too, mostly dogs. I have an Alaskan Malamute, his name is Asher. He is a really cute dog,and he is funny.
on December 29, 2013
leonberger
german shepherd
saint bernard
they are so friken awesome!
on January 26, 2013
German shepherd, Border collie and siberian Husky! Big dogs rock!
on January 26, 2013
1. Husky
2. Akita
3. Keeshond
on April 24
1.) Pitt Bulls
2.) Husky
3.) German Shepherd
I big puppies X3
on November 22, 2013