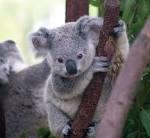 how do you change your picture
im sorry to say but im going crazy every time im on the computer i try to but it not working so please help me !!!!!!!!!!
▼Scroll down for more questions▼
Answers (
6

)

vote up or down the answers
I DID IT THANK YOU ALLL YAAAAAAAAAAAAAAAAAAAAAA IM SO HAPPY ))))))
on December 18, 2012
thanks for the advice now all i have to do is go to my mom job get on the computer im on usally get on and say bye-bye to this picture thanks
on December 13, 2012
You have to do what the others said, but your problem is that your page is too big!! Change your zoom to 75% and then got to your pictures and go to the one you want for your profile picture and you will now see 'Set As Profile Picture' and 'Delete Image' icons at the top of your page and, of course, click the one to set that pic as your profile pic!! And Voila!!! Hope I helped
on December 13, 2012
okay go to ur photos
click on the one you like
in the middle upper there are to settings
SET AS PROFILE PIC or DELETE THIS PHOTO
click on set as profile pic
on December 13, 2012
simple!! first u go to ur photos click on the want want, then if u go up u will c "set as ur profile pic." click on that and its ur new pic!! good luck!!
on December 13, 2012