Scary Stories!
Have you ever had a scary thing in your life like a ghost encounter, robber? demons? well this is the page where you can tell any kind of scary story! AlSO NO JOKE STORIES
On modern desktop browsers to select multiple photos, hold the Ctrl key (⌘ on Mac) while choosing photos. 35 photos per week limit. 5MB max/photo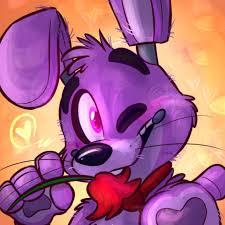 Well Ill tell a story,
@Something
XD Idk why I did that
Well I was having a sleep over at my friend, Josh's house. 3 other of my friends were there, Jeremy, Grace, and Melody. My sister, Elaina was there too. We managed to fall asleep but then, everyone woke up to a loud scream. So Jeremy spotted blood dripping from the ceiling onto his face. Everyone screamed we ran up stairs to get Josh's mom and she woke up and the scream was heard again. She said, "Kids out of the house!!!!"
See More▼
So we obeyed. The sun was rising then blood splattered the window and his mom came running out and drove us to Josh's cousin, Maddie's college. We stayed there for a few weeks then the haunting was gone, though we can make out low screams at night coming from the upstairs bathroom, SO IT

@FRICKING

scared me.
on November 28, 2015
okay so i was sleeping one night at my cousins and we had done an Ouija board and i got up to get a drink of water and i was out in their kitchen and i heard a scream come from my cousin's room and i ran in and she said that something scratched her so she lifted up her shirt and there were five scratches on her side so i set up my camera to record all night and as i was laying down i look into her closet and saw a little girl with blood red that they call "Jane" and she look
See More▼
right at me made this hissing noise and then disappeared the next morning we plugged the camera into the computer to check the footage and on footage was the girl Jane and she said "i coming for you all" and then there was this intense ringing noise at the end of the video witch it still haunts me to this
no f#cking joke this happened i haven't stayed the night at my cousins house since
if you see Jane get out immediately cause she will hurt you
on November 12, 2015
Someone said they wanted membership? If you can tell me how you can get membership, and also sorry i have been so inactive
on November 03, 2015
0
on September 27, 2015