The Robot Apocalypse
Most of the world has been detroyed, some places having toxic air, and the lands ruled over by killer robots, big or small, but all are dangerous. (Or most) there is some survivers, but must survive until the world has become safe.
On modern desktop browsers to select multiple photos, hold the Ctrl key (⌘ on Mac) while choosing photos. 35 photos per week limit. 5MB max/photo
0
on October 13, 2016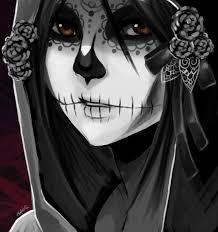 Name: Lynn Spears
Age: 17
Appearance: Pic
Personality: Shy, curious, kind, can be mean if bad mood or doesn't like you, sort of a risk-taker
Gender: Female
Weapon of choice: Spear, or a pistol
Other: She hides a lot, but will help others if in danger, but leaves you alone unless you want her to tag along with her. She doesn't care if you judge her for who she is, but will be hurt inside.
on October 13, 2016
0
on October 12, 2016
Name: Kara
Age: 16
Appearance: pic
Personality: careful, caring, smart, sneaky, chaty
Gender: female
Weapon of choice: gun and knife
Other: takes a while to trust others
on October 12, 2016
0
on October 12, 2016
Name: Asia
Age: 19
Appearance: pic
Personality: Risk taker, Insecure, Smart
Gender: Female
Weapon of choice: anything she can get her hands on
on October 12, 2016
Name: Jensen Cryde
Age: 18
Appearance: metal covered bulletproof vest, under metal reinforced leather jacket, jeans with metal covered shin guards, plated leather gloves, "S***kickers" (leather combat boots), and assault gas mask with US kevlar army helmet.
Personality: Loner, thinks others slow him down/can backstab, but will let others tag along for a day or two.
Gender: Male.
Weapon of Choice: M24 sniper rifle, MP5SD SMG, AA12 shotgun, Hatchet
on October 12, 2016
on October 12, 2016