Sad stuff
What is sad that has happened to you I will put things on my page too so let's go!
On modern desktop browsers to select multiple photos, hold the Ctrl key (⌘ on Mac) while choosing photos. 35 photos per week limit. 5MB max/photo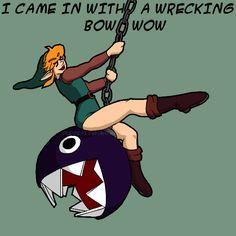 Marvin tried to commit suicide. ITS NOT FUNNY, PEOPLE! I KNOW HE'S ANNOYING, BUT THAT IS NO EXCUSE FOR SOMEONE TO COMMIT SUICIDE!!!
on August 30, 2015
on August 29, 2015
Some of my Qfeast friends are turning on me. First I lost
@gothicskittlecupcake
, now
@SpinnerZ
hates me and even Wolfie is turning on me, because I am a grammar Nazi...
on August 22, 2015
Growing up, and knowing my grandparents both came from Cuba and escaped during the dawn of communism over that country, I always thought I had a duty to write a book about their story. I kept putting it off because my grandfather, who had the most interesting bit to tell, was a college professor who spent his time in many different countries across the world, and was working so often, we rarely had a chance to speak.
When I was seven, he was diagnosed with colon cancer. He wasn't
See More▼
a smoker. He was a redhead, and apparently they are more likely to get cancer, but I think that's a myth. Luckily they caught the cancer early on and soon he was declared cancer-free.

When I was fourteen, in the eighth grade, my grandfather came back in the middle of his vacation because he was terribly terribly sick. The doctor said he had stage four colon cancer, and liver cancer. Within a few months, he could no longer walk because it was too painful.

I took breaks from school to catch up with him. I loved him. He was always playing pranks. He had this little mouse trick with his fingers. He could solve a rubric's cube in under a minute and he was able to explain why it's impossible to divide by zero. Those things were gone now. I took time to ask him questions about his life, and his journey to Puerto Rico, and his family. He was just so interesting. He was an orphan with his brother and part of the Peter Pan project in United States.

Parts of his story were wrong or missing. He started to forget who he was. Eventually my mother kicked me out, saying I was too young to see him this sick, and she didn't want these moments to be memories of him when he was gone. I didn't believe he would be gone one day. The universe doesn't play such evil games. He got through cancer once before. He could do it again.

I was gullible and naïve.

A few weeks into my first year of high school, one of the principals came into my music class and called my name to come down to the office. My dad was there. He wasn't upset, he just... stood there, then walked me to the car. I knew what was going on but I didn't want to say anything. I didn't want to be cruel.

"Abuelo died a few minutes ago," he said. That's when he started to cry.

"That's not a funny joke," I said, even though I knew it wasn't a joke. This was it.

He was gone.
on August 21, 2015
um, all my friends left me and my dad is not letting me be myself.....
on August 21, 2015
on August 21, 2015