Epic rap battlz
This is a rap battle page Let your lion out of it's cage Don't care about profanity Your about to lose YO sanity!
On modern desktop browsers to select multiple photos, hold the Ctrl key (⌘ on Mac) while choosing photos. 35 photos per week limit. 5MB max/photo
I am tired let me sit on my rappin throne ya go big or go home! Let's leave this boi alone, ima wreck ya while ya watching Star Trek, Wha?
on December 05, 2019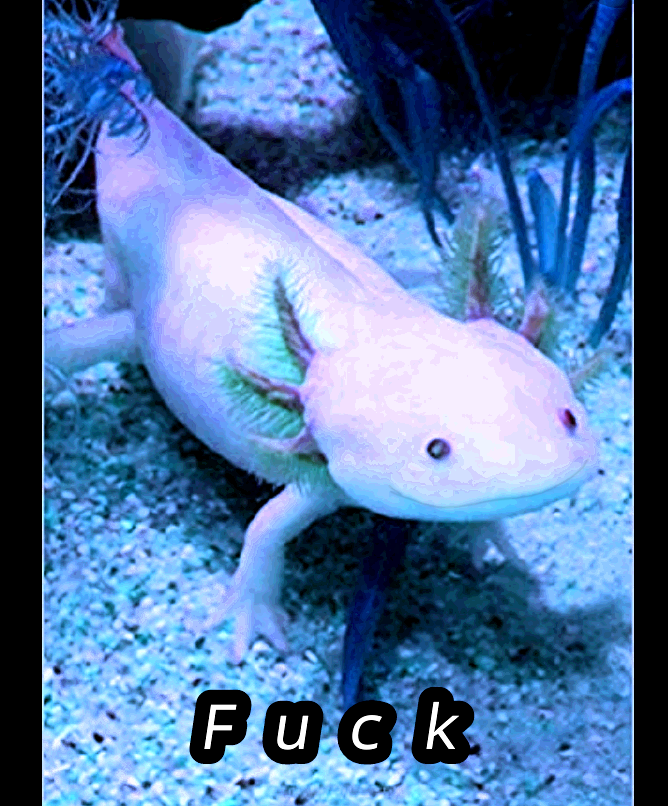 Pikaboi actin' like he's a huge boss
But he broke as hell, shopping at Ross
We Gucci with the good gold
Stepping up, thinking you're so bold
But you ain't got no title to hold
So lemme sip on my tea as this shit unfolds
Little kid, only eleven
See More▼

Pikaboi with the sixes, couldn't get to seven
Bitch you try to slap my face
Looks like this kid don't know his place

Pokémon Go inside your Pokéball
I'mma break your kneecaps so you'll have to crawl
I know I'm the one with the diamonds, y'all
This kid tryna stand but he's gonna run and fall

I got the gold hard hit ice
You got the yellow rabbit mice
Bitchy little kid think you vice
Speaking before thinking twice
Collecting Poké cards in a couple of stacks
While we got credit cards with money to the max
You're a beast? Laugh my ass off, kid
Go check your facts
on August 25, 2019
Has anyone seen Rap Battles of Akademi? it's a yandere simulator rap battle series by Michaela laws. pls check it out! my personal fav of the songs would be Taro vs Buda Masuta.
on August 24, 2019
Ima try something
*clears throat*
Noob
on August 23, 2019
as someone who considers luxury assfire as one of her biggest rivals, chuuriah carey thinks they already won
on August 21, 2019
Y'all got stacks of monopoly money
But it's us who got the real cash, sonny
You really think you're the real shit here?
All your raps are just a pain to the ear (ouch)
Fast may sound cool but slow flows better
Our raps are so hot they break the thermometer
You might think you've won, but this ain't the end yet
See More▼

Welcome to the real word, sonny; you've lost your bet
All your poorly written raps make my ears go "eek, naw"
While all our tracks make the fangirls go "yeet haw"
In elementary school you think you're the shit, but this the real world now
The only thing your raps compare to are a shitpile from a cow (nasty)
Nobody on here even knows your name
You might got pokés; but you ain't got fame
You might think you're the hot topic with rhymes free of stammers
But that don't mean nothing if you got no grammar (synonym rolls, just like grammar used to make)
You might have mediocre raps but at least we all can spell (where'd the e go?)
They all chant our names; we're boutta give you hell
Luxury assfire ain't no match for a fetus
You actin' high and mighty like you can defeat us
You only write eevee smut just 'cause you know you can't get any coochie
It all went to us because at least we wear REAL GUCCI (suck my DICK chuuriah)
Acting like your raps are the shit but they're just dog crap
At least people like our verses 'cause we can rap
We didn't get our fame for nothing, get on our level
Come on now, no need to look so disheveled
You may be going solo but we got a whole gang
Now just step aside; we'll end your so called "career" with a bang
on August 21, 2019
Yuh yuh yeet
Ice Fam here, fools!(ice!)
Let's go!
Look at that kid, Pikaboi
Tryn'na to start battles to annoy
Think he got epic rap skills
But it's us that got the dollar bills
See More▼

It's time for the Luxury Assfire Drill
When you hear that ring ring
We smoke in with the bling bling

Gucci Ass, Ice Fam, Lil Hikari
We the real OG's
All you got are the Pokè's
Getting your armies of Pikachu
But what's coming, you ain't got no clue
Cuz in the end, we're gonna beat you

Writing Pokemon Eevee smut
Uh, you're like 11, what?

They see you, Pikaboi266
Trying to be edgy listening to Pumped Up Kicks
Think you're so epic with your tricks
Little kid thinks he can get the chicks

They see me, I got clout
They already know what I'm all about
Think you can win without bucks, really?
Ha! don't mess with the Gucci Ass Luxury

Gucci Ass, been through Walmart scandal hell
Yeah at the edge, he stumbled, but he never fell
Lil Hikari, she got the yeehaw
You think you're better, haha, nah
And me? I'm Ice Fam
Wherever I go, they say damn!
on August 21, 2019
Yah
Pikaboi73848393
Here's for you
Peace
Y e e
Lil hika in your area binch
Whatdya think about yourself
See More▼

A smartass
If ya a potate then I swear you'd
Make a nasty broth, bitch
the roots on the end
Is ya whiny vines Outta your ass
Keep it calm yo why you being such a jerk
ya got a chance to just skrr
Pikaboi , sush away ya broke self (self)
Ain't nothing compared to meh
boy, I got a rappa name (heh)
one in hall of the fame
Bitch all be knowin meh
Even the Antarctic whale
You a bitch ass caterpie(boi)
And me right here a registeel (that's right)
on August 21, 2019
Yuh, y'all already know who it is
Luxury Assfire, 2019
Hahahah, Gucci Ass, the one and only, bitches
Uh-huh, aaYYYY, lets GET IT--
YEET
Lil mr. Pikachu boy sayin' he's the best?
Yeah sure, we're gonna put that to the test
See More▼

You really think you can just beat anybody?
Oh please, I'd love to see you try, honey
We've been here on this site for even longer than you
Pretty sure we'd know all how it works too
Been through pain, been through suffering, been through hell
But you know what? At least all my rhymes sell (ahahah)

Gucci Ass, the gucciest ass, uh-huh
I may not be fast, but at least I got class (duh)
Everybody loves me on this hellhole of a site (qfeast, what up?)
While you ain't nothing but a mosquito bite (itchy and annoying)
Our stacks of cash tower so high
You know it's pointless to even try
Now we ain't lookin' to start any drama
When we defeat you you'll be cryin' for your mama (wah)
Everytime someone hates you just say "hush hater"
But when we get dissed... We diss back later
We don't aim to impress, we aim to be the best
Maybe the girls at school liked you but that was first grade (sit down)
Now this is highschool, but you ain't getting paid (hahah)
Pikaboi266? Oh man, who's that?
Nobody on here knows your name, where do you think you're at?
Everybody loves me, they all know my name
Over 1000 follows, they all want my fame
Not even on Qfeast; but on Amino too
My numbers stack up high at 1609
You want the fame? We'll see; it's all mine
You say people think you're fresh and think you're so cool?
Maybe check the expiry date, we'll see who's the fool
Gucci ass, luxury assfire, yuh
When I say we're greatest, I ain't a liar, ahah
When it comes to you, nobody gives a damn
Uh-huh, TAKE IT AWAY!
on August 21, 2019
on August 21, 2019
lil Hikari in Ur area binch
on August 20, 2019
Battle me somebody
If I win you follow me
If you win I follow u
on August 20, 2019
Okay,
Anyone wanna challenge this?
Roses are red
The carpet is red
The wall is red
The ceiling is red
The floor is red
See More▼

The toothbrush is red
The sky is red
The towel is red
The blanket is red
The cupboard is red
The cables are red
The trees are red
But blue is the only true colour
on August 20, 2019