Everyone Matter!
This page is for everyone. If you have a question, a problem, or anything you want to talk about or ask for advice on, just say something. Everyone Matters, so no one is invisible.
On modern desktop browsers to select multiple photos, hold the Ctrl key (⌘ on Mac) while choosing photos. 35 photos per week limit. 5MB max/photo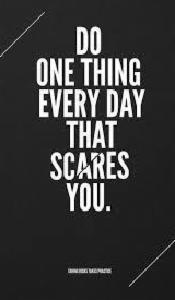 Not a lot of people actually know this about me, but, when I was in middle school, I actually almost committed suicide because I was always being bullied. Someone somewhere in the school had gotten mad at me for some unknown reason and created a Facebook account under my name. They then used it to terrorize everyone else in school. At first, I never even knew about it, but, when I found out, I was crushed. Everyone, even my own friends, had turned against me. Girls treated
See More▼
me like garbage while guys physically bullied me. For months, I couldn't go a week without having to go see the nurse at least once, and I almost always ended up with new bruises on my arms everyday. Once, someone even pushed me down the stairs. I have so many horror stories about how badly was mistreated and beat up, I just won't bring them all up. So, one night, I tried to strangle myself. Not long after I started to feel light headed, I simply froze and released myself. No matter how bad it got, I couldn't let them all win. So, from then on, I quit caring what people did to me or said about me and focused in helping others. I always did the right thing and only defended myself when it was absolutely necessary. In time, I found that there were people who did care about me and try to help me. By the time I left the school, it didn't matter what the person did to everyone on Facebook. What truly mattered was that everyone had seen gowns truly am, and the person on Facebook never truly stood a chance against that.
on February 21, 2016